Property owned by hospital to help relieve staff accommodation problem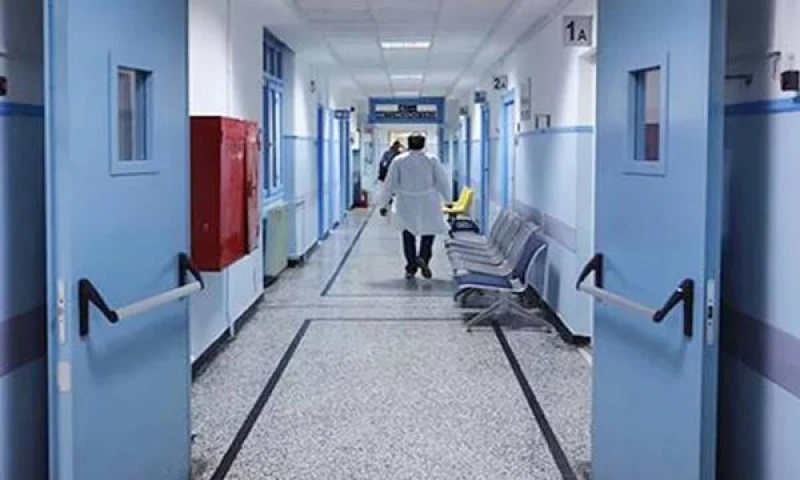 CORFU. The accommodation will be an important incentive to attract personnel to help solve the understaffing problem.
The situation at Corfu General Hospital remains critical due to understaffing in medical personnel. The issue has once again come to the forefront following the resignation of a doctor from the Pathology Department, who was hired just a few months ago to take on the position of Director.
This news was confirmed to Enimerosi by Hospital Director, Mando Englezopoulou. Now, the Pathology Department, which plays a crucial role in the hospital's functioning, has been left with only two pathologists, with all the implications this has on their workload.
An indicative example of the situation in this specific clinic is that in the month of August, the assistance of two pathologists from the Intensive Care Unit was needed to cover the increased demands.
Radiology Department has biggest understaffing problem
Meanwhile, healthcare professionals are suffering due to medical staff shortages and vacancies in key clinics. The Radiology department, which has most of the vacancies - five, is in a critical state. The two remaining doctors, following the resignations last year, have reached their limits, and now their work is being supplemented by a private radiologist until the clinic is reinforced with personnel from the relevant announcement. It's worth noting that by the end of the year, the coordinating director of the clinic will retire.
In the Cardiology Clinic, the shift schedule is covered by the transfer of doctors from outside Corfu. There are also understaffing issues in the Neurology, Nephrology and Psychiatric clinics.
Nikos Polyzos, the President of Corfu Union of Public Health Doctors, told Enimerosi that the hospital no longer has a thoracic surgeon and a maxillofacial surgeon due to the departures of doctors, and these cases are now being handled by private practitioners.
Recruitment and incentives
Healthcare professionals are now pinning their hopes on ongoing recruitment of doctors in key specialties at the hospital (Pathology, Nephrology, Cardiology, Radiology, Psychiatry, Emergency Department).
However, as Mr. Polyzos points out, the state and the Regional Health Authority should provide both financial and housing incentives to attract doctors who wish to work at the hospital in Corfu, as the lack of accommodation, combined with high rents, acts as a deterrent to attracting human resources.
Use of property owned by Corfu Hospital
Already, Corfu hospital management has decided to utilise a property it owns at the intersection of Souliou and Guildford streets in Porta Remounda to accommodate doctors.
According to reliable information received by Enimerosi, technical work to prepare the apartments will start soon, with the aim of meeting the needs of appointed doctors from next year. The property has already been designated for apartment use, and funding is being provided by the Recovery Fund.
MARIA BAZDRIYIANNI