Long flight delays at Corfu Airport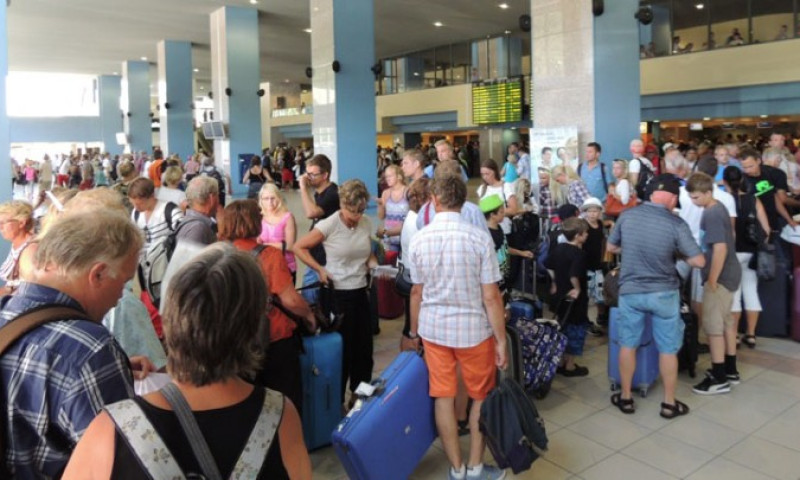 CORFU. Many problems in the airport΄s operation - small subsidence on the runway, aircraft failures and problems with air traffic control systems in London and Rome.
The problems in air traffic control, first in Britain and then in Italy, have seriously burdened the Corfu Airport.
As far as Corfu is concerned, delays of four, five, even eleven hours were already observed since this afternoon. And this happened in one of the busiest days of the week with a total of 84 international flights, including 39 to UK airports.
But as if that was not enough, there was a subsidence on the runway at Corfu Airport since Friday, which took away two parking spaces - two spaces that became three when an aircraft had a failure and stayed there for hours!
And when that was fixed, another one broke down. As a result, there were still three fewer parking spaces until Monday afternoon, when they were restored. That is exactly when the air traffic control system in Britain went down, causing a chain of flight delays in the airspace of the whole of Europe since the automatic systems were replaced by manual ones.
20:30: There were six aircraft at the airport. The situation seems to be returning back to normal.
Archive photo
GIORGOS KATSAITIS