Free passage to and from Vidos Islet for members of Senior Citizens Day Care Centre (KAPI)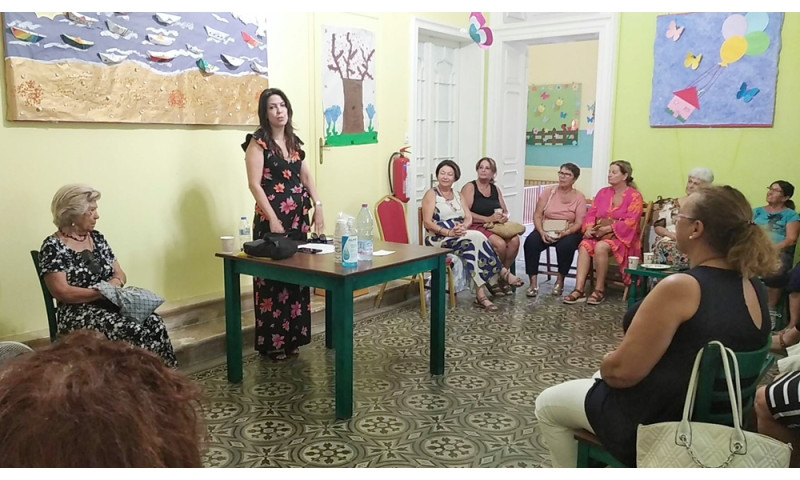 CORFU. They will be able to use the municipal shuttle service free of charge, which will be continuing until around the end of September.
(Central Corfu Municipality) The municipal authority's decision to provide free transportation for the members of the Senior Citizens Day Care Centre (KAPI) to and from Vidos was announced to the pensioners today by Mayor Meropi Ydraiou. The announcement was made in the presence of the president of the Association for Social Protection and Solidarity, Maria Zervou and the Deputy Mayor of Finance, Giorgos Pantelios.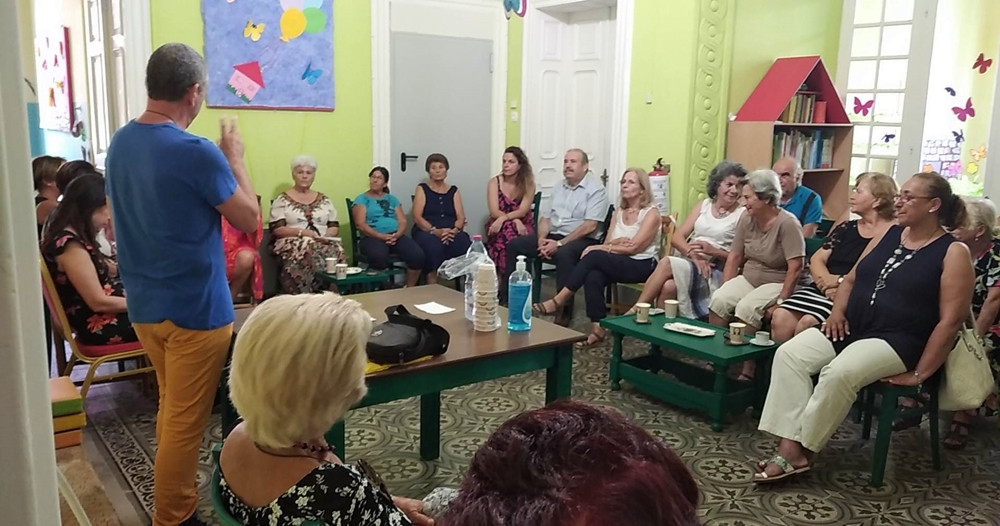 The KAPI is now housed in a bright and welcoming facility on Akadimias Street, which, as is known, has been operational again for some time with significant participation in activities by the members.
Mayor Meropi Ydraiou announced today that all KAPI members can travel for free to and from the Vidos using the municipal shuttle service, which will continue operating until around the end of September.
On their part, KAPI members thanked the Mayor and members of the municipal authority for the interest they have shown in the elderly, creating facilities for socialisation and activities for entertainment, employment and well-being. Furthermore, the comments from KAPI members about the initiative to conduct seminars on managing anxiety, grief and loss were particularly positive. These seminars on a variety of interesting topics are ongoing.
Meropi Ydraiou stated: "It gives me great pleasure, in this facility which we have literally transformed, to announce to you the provision of free transportation to Vidos for all members. Because the right to joy, to life and to companionship belongs to everyone. We continue to support the activities of KAPI and its operations, responding with actions that directly benefit our fellow citizens. I am particularly delighted that Corfu has once again gained a beautiful facility that has been transformed into a place of life, entertainment, friendship and creativity for our elderly fellow citizens."
The Mayor also praised the initiative for sessions on managing grief and loss (of work, relatives, etc.), anxiety or family matters, which take place at KAPI with significant engagement from participants and particularly positive results.
The facility housing the KAPI on Akadimias Street is fully functional following its complete renovation using the municipality's own resources (electrical, mechanical, and plumbing equipment, fire safety installation, new equipment for the physiotherapy centre, painting, maintenance and renovation of interior spaces, complete reconstruction of the kitchen-canteen, redevelopment and landscaping of the courtyard area).
Finally, it should be noted that the members have the opportunity to spend their mornings pleasantly in the facility where they are provided with complimentary refreshments, juices and toast.
Those interested in enrolling in KAPI can do so every weekday from Monday to Friday, from 8:30 in the morning until 3 in the afternoon, by submitting their application at the Centre's offices on Akadimias Street.