Inspection of fire-damaged buildings in North Corfu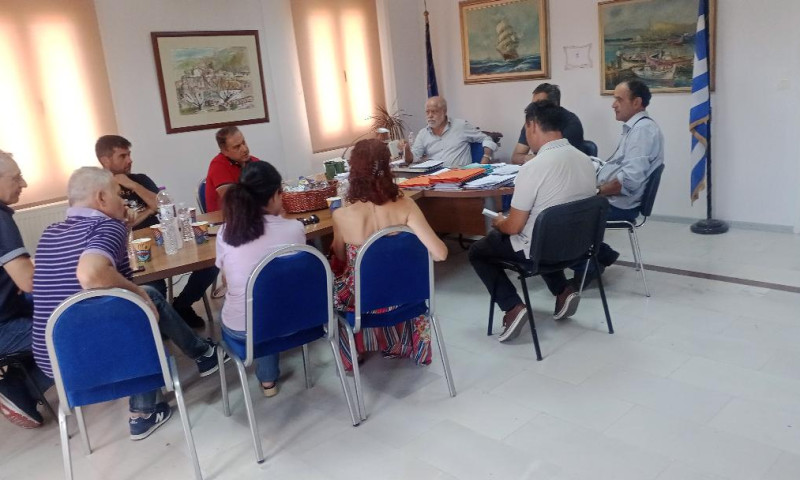 CORFU. The ELGA committee is still accepting applications for damage to fixed assets, livestock and agricultural property at the Town Hall in Acharavi.
(North Corfu Municipality) The procedure for providing relief to the residents living in the areas affected by the wildfire in North Corfu on July 23, especially in the communities of Loutses and Perithia, in the Thinalio district, is proceeding at a rapid pace.
The State and Local Government are collaborating to grant compensations to those who have been affected.
On Wednesday, August 2nd, a team of engineers from the General Directorate for Natural Disaster Recovery (GDAEFK) of the General Secretariat for Natural Disaster Recovery and the Ministry of Climate Crisis and Civil Protection arrived from Patras.
Prior to this, the ELGA team has been accepting applications for damages to fixed assets (agricultural buildings, olive oil collection facilities, irrigation machinery, fencing, etc.), livestock and agricultural property at the Town Hall in Acharavi.
The team of engineers, along with North Corfu Municipal technical service engineers and the Mayor of North Corfu, Giorgos Mahimaris, held a meeting to plan the process of inspections in order to grant compensations to all eligible recipients. Today, Thursday, August 3rd, an on-site inspection and photographic recording will take place mainly in order to do the following:
· Identify dangerous buildings.
· Assess whether the buildings have damages that make them unsuitable for use.
· Determine the extent of damages caused by the fire to define the affected area.
After declaring a Civil Protection state of emergency in the Municipality of North Corfu, we are now awaiting the joint ministerial decision, which is expected to be issued very soon. This decision will mark the beginning of the first phase of actions and procedures for issuing small-scale permits, studies, etc.
The Municipality of North Corfu is continuing in its efforts with the Ministry of Finance to secure beneficial decisions for both the affected citizens and businesses (tax reliefs, property tax adjustments, etc.). They will also provide updates on the next steps that citizens must take to receive housing assistance for repairing their buildings and any other related matters.
They kindly request citizens to contact the Municipality of North Corfu for any information or clarification regarding the above, at the following phone numbers:
- Christos Kormaris, Deputy Head of the Municipal Technical Services Department: 26633 60427 / 6944 547604
- Gerasimos Varelis, Special Advisor to the Mayor: 6630 64268 / 6974 008747
- Mayor's Office: 26633 60155