Joint letter from tourist organisations to restore truth regarding North Corfu wildfire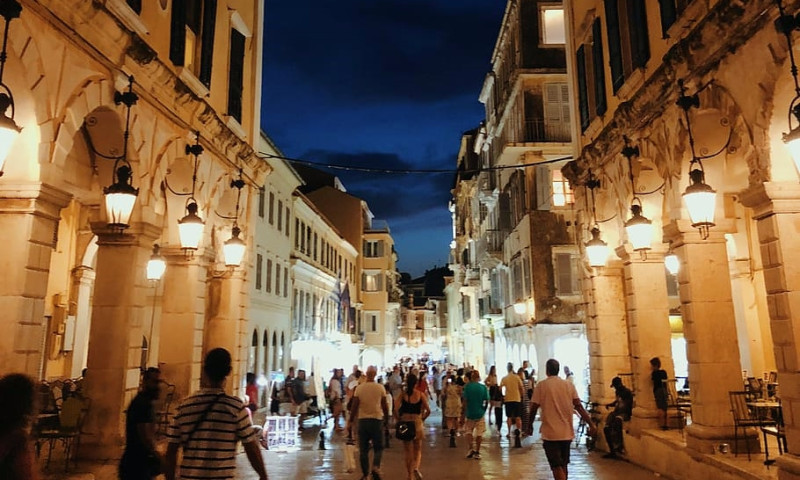 CORFU. In response to the numerous inquiries they have been receiving, as well as the false news circulating, all the tourist organisations of the island have issued a joint statement in order to clarify the truth regarding the wildfire in Northeast Corfu.
The letter:
By the present letter, the Corfu Tourist Associations, in response to the abundance of fake news from the media and social media, wish to contact you in order to have an official information about the situation on our island during the current period when we are facing the wildfires in the mountainous terrain of the northern part of Corfu.
We assure you that no evacuation has taken place in any hotel on the island so far, apart from the one made as a purely precautionary measure a few days ago in two areas of the North-East Corfu that lasted for one night.
Fire brigade (both ground and air resources), volunteers and residents of the areas made constant efforts for the containment and extinguishing of the wildfires. The cooperation of the tourist operators with the Fire Service, the Police, the Civil Protection of the Ionian Islands Region, the representatives of the Municipalities, the Coast Guard, the Forestry Service, and the voluntary groups was immediate and continuous, with the main concern of all those involved being the safety of tourists and residents of our island.
The visitors of Corfu enjoy their holidays and the services provided at full, while occupancy rates in the hotels remain high.
We intend to keep you informed so that you have a clear overview of developments, and we remain at your disposal for any further clarification.
We extend an open call to all the media that are interested in Corfu at this time due to the fires, to send their correspondents to be hosted and transported to North Corfu, in order to record the events exactly as they are on the island to establish the truth.
Yours sincerely,
For the entities,
Spyros Chalikiopoulos-President of the Association of Corfu Travel Agents (AOCTA)
Charalambos Voulgaris-President of the Association of Corfu Hotelliers
Pericles Katsaros-President of the Federation of Businessmen of Tourist Accommodation of Corfu
Konstantinos Mouzakitis-President of the Ionian Federation of Commerce and Entrepreneurship
Elizabeth Savvati - President of the Ionian Islands & Western Greece Union of Tourist Guides