Battle with another flare-up in Podolako (13:00) - Reinforcements from Bulgaria arrive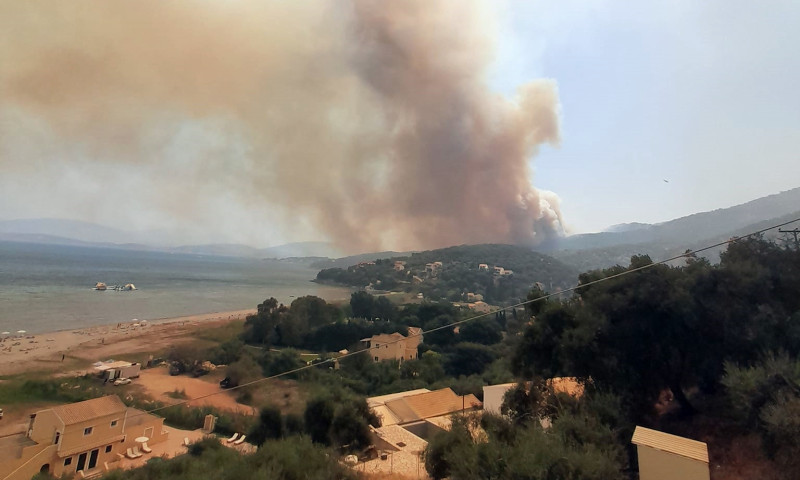 CORFU. Latest update on North Corfu wildfire.
Firefighters are currently battling with a serious flare-up in Podolakos, near Agios Georgios Kassiopi in North Corfu, which is suffering the fourth day of its fiery nightmare.
According to the Fire Department, the situation is relatively under control at the other fronts, and settlements are not currently threatened. However, there is no guarantee that any front is fully contained, as meteorological conditions can change at any moment.
Petaleia Meteorological Station reports that the winds blowing are northeasterly, reaching speeds of up to Force 5.
Significant reinforcements
Twenty-four vehicles are in operation, with significant reinforcements coming from Western Macedonia and Epirus, totaling 70 firefighters and reaching a combined force of 124.
Any time now, additional forces from abroad are arriving, including 15 vehicles and 50 firefighters from Bulgaria.
The aerial assets involved in the operation, working successively and according to needs, consist of two PZLs, two helicopters, and two Air Tractor planes.
CHRISTINA GEREKOU