Scattered fires remain in the northern and northeastern part of the island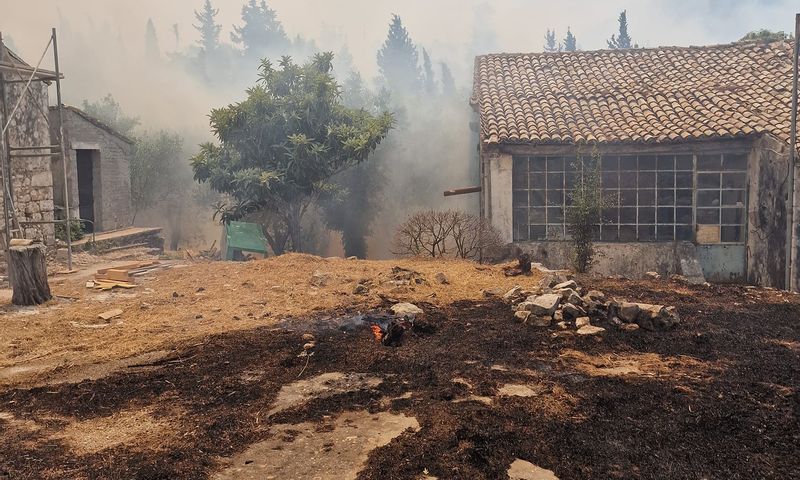 CORFU. 50 firefighters and 15 vehicles coming from Bulgaria. Difficult night with flare-ups in Lafki and Agios Martinos.
Scattered fires remain in the northern and northeastern part of the island, with the main front located in Loutses.
Since this morning, aerial forces with two aircraft and two helicopters, as well as ground forces, have been operating throughout the area. Moreover, additional firefighters are expected to arrive later today from Bulgaria with 15 vehicles to assist in the efforts. The Bulgarian firefighting team is expected to be on the island after 11 a.m.
According to North Corfu Deputy Mayor Spyridoula Kokkali, fire fronts have also been confirmed in Lia, opposite Kassiopi, and in Riliatika, where helicopter water drops are already being carried out.
The intensity of the fire has caused significant damage to abandoned houses in Loutses, as well as olive trees, according to Ms. Kokkali. In fact, as she told Enimerosi, there is no trace of greenery left along the entire road leading to Pantokrator.
According to the Fire Department, the fire has not been fully contained nor is it under partial control yet.
Last night was difficult, as there were flare-ups in Lafka and Agios Martinos shortly after 11 p.m. There was an immediate mobilisation of firefighters, volunteers and the Civil Protection Service in response to the situation.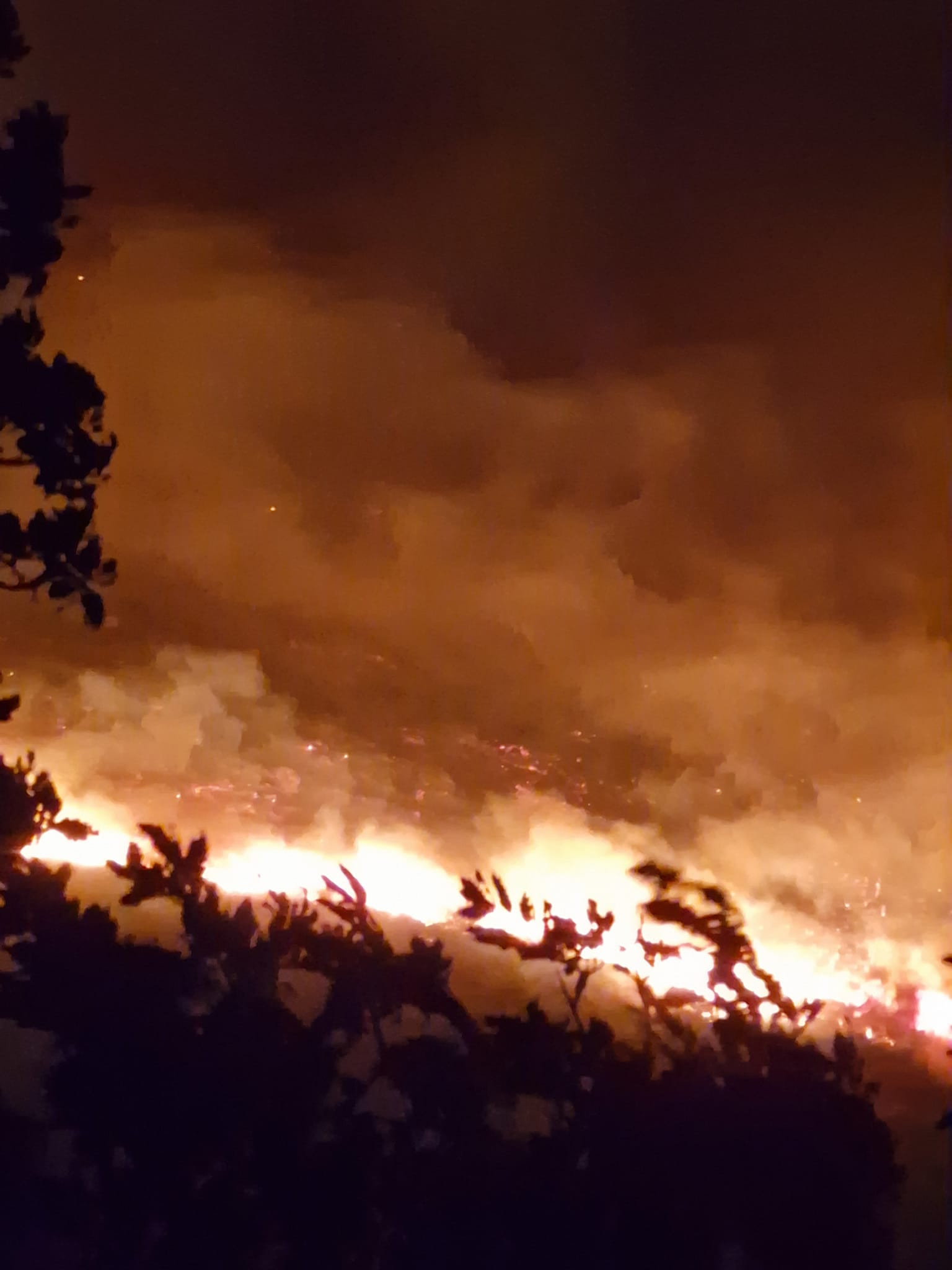 Photo: FB Nikos Mouzakitis
Hotels
Meanwhile, last night, the tourists who had taken refuge in the old school in Acharavi after the evacuation from Loutses were transferred to hotels. Ms. Kokkalis said that they will remain in the hotels until their safe return can be ensured.
In addition, the Dean of the Ionian University, Andreas Floros, has made the institution's facilities available to local and regional authorities for the accommodation and hospitality of those in need, including rooms in the student residence.
Collection of basic necessities
The response of organisations to the collection of medical supplies and food has been marvellous. Corfu Pharmaceutical Association will deliver medical materials to the North Corfu Municipality today, while food items have been collected by Corfu Association of Foreign Language Centres.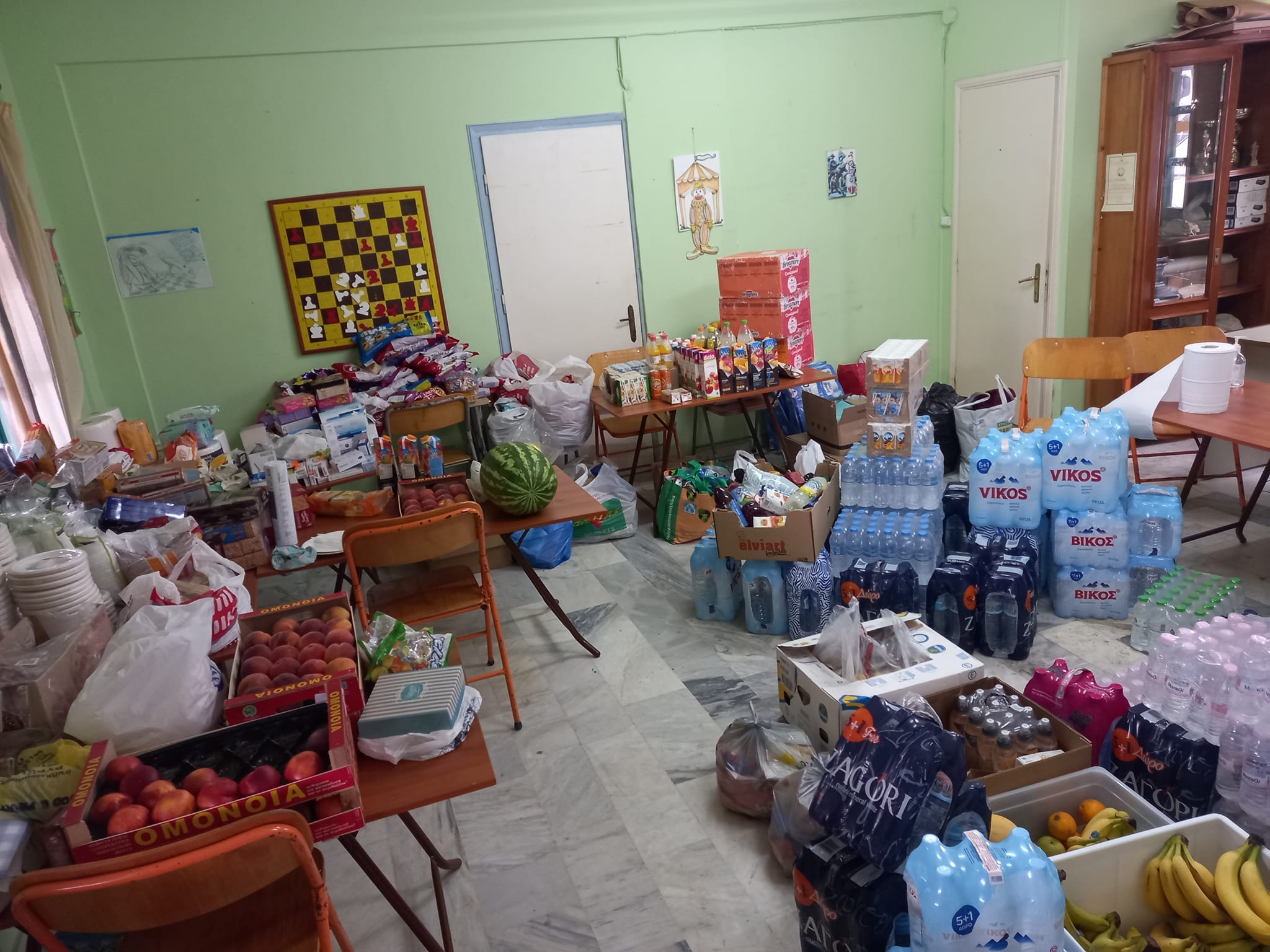 Photo: FB Spyridoula Kokkali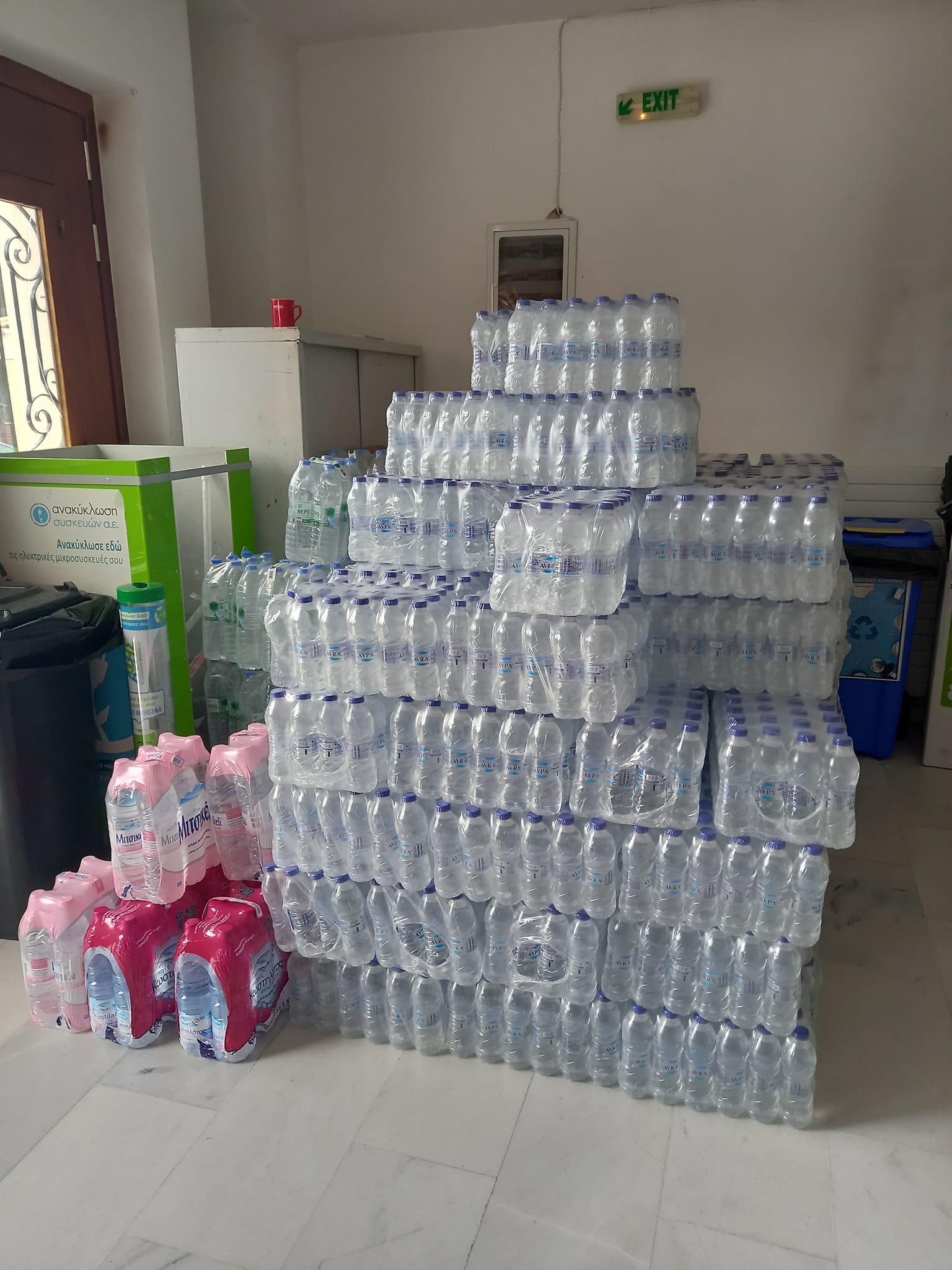 Photo: FB Spyridoula Kokkali
MARIA BAZDRIYIANNI