Five Seatrac special needs accessibility systems set up at Central Corfu beaches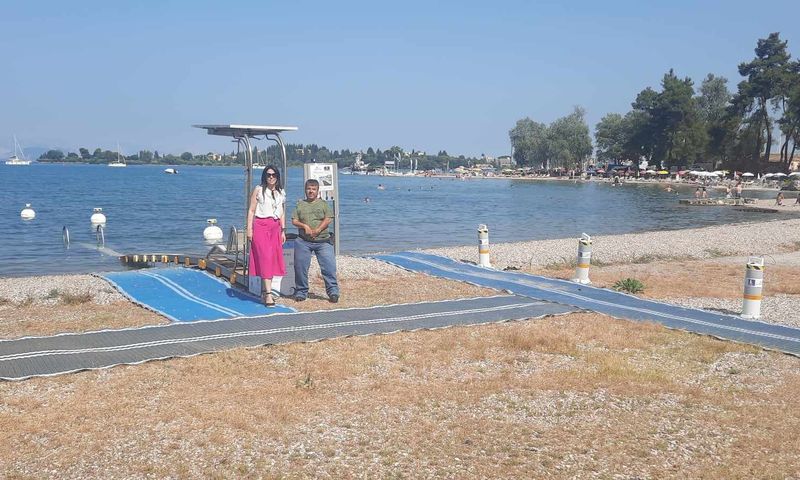 CORFU. Seatrac has now been set up at eaches in Ipsos, Dassia, Gouvia, Paleokastritsa and near ΄Stamatios Desyllas΄ children΄s summer camp.
(Central Corfu Municipality) Five seatrac systems were installed on popular beaches in the Municipality, while an audio guidance system for people with visual impairments was also istalled in Gouvia.
The seatrac systems were placed on the beaches of Ipsos, Dassia, Gouvia and Paleokastritsa. Additionally, a seatrac was installed near the 'Stamatios Desyllas' children's summer camp.
In collaboration with the contractor company TOVEA, the Municipality is offering everyone the opportunity to learn about the Seatrac devices and acquire the controller free of charge.
This allows free access to the beach at any desired time for each swimmer.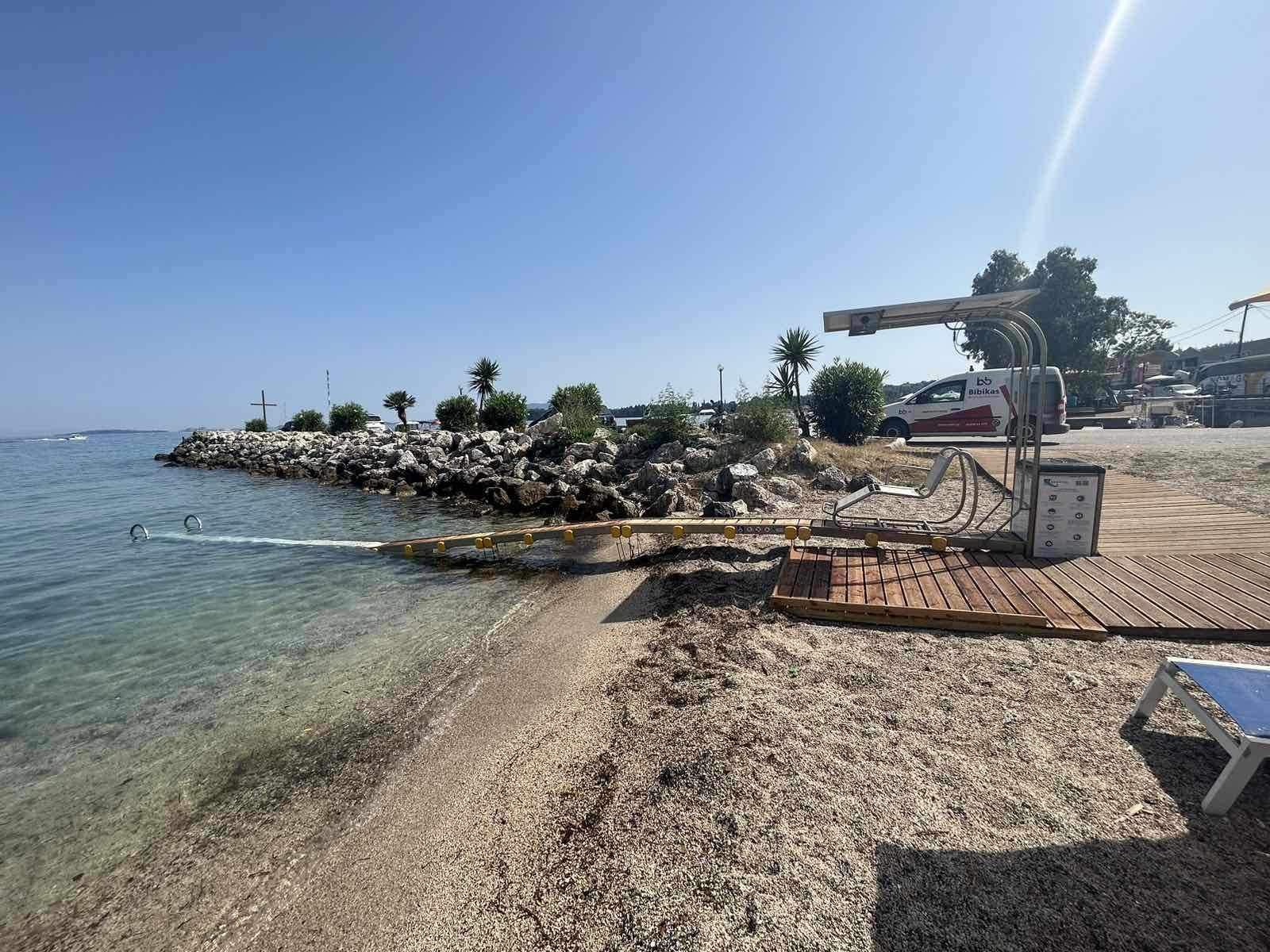 "We are continuing to provide people with special needs with the opportunity to enjoy a simple activity such as swimming without any other assistance, using devices that are installed every summer and removed afterwards," stated Deputy Mayor Andreas Skouparas.
In collaboration with Corfu Regional Special Needs Association, beach wheelchairs are also being installed on selected beaches.
Σημειώνεται ότι σε συνεργασία με τον Νομαρχιακό Σύλλογο ΑμεΑ Κέρκυρας τοποθετούνται παράλληλα αναπηρικά αμαξίδια θαλάσσης σε επιλεγμένες παραλίες.