Defibrillator now available in Afionas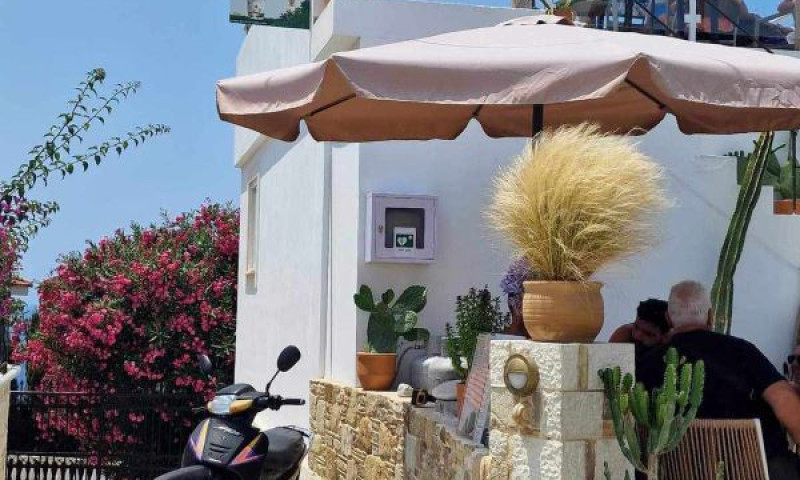 CORFU. The equipment was purchased by the owners of Anafoufou.
Afionas is now equipped with a new defibrillator, thanks to the initiative of the owners of Anafoufou, who purchased and installed it at their establishment at their own expense. They had been in communication with Corfu Ambulance Service (EKAB) for some time regarding the purchase.
Christos Kypriotis, the President of Corfu EKAB Employees' Union, posted the following on Social Media:
"Actions for restarting a heart and saving a life!! All of us can become rescuers and restart a heart!! From today, there is a defibrillator available in Afionas at Anafoufou!! Congratulations to them for this initiative!!"
VASSILIS PANTAZOPOULOS