More international passengers at Corfu Airport in May compared to 2022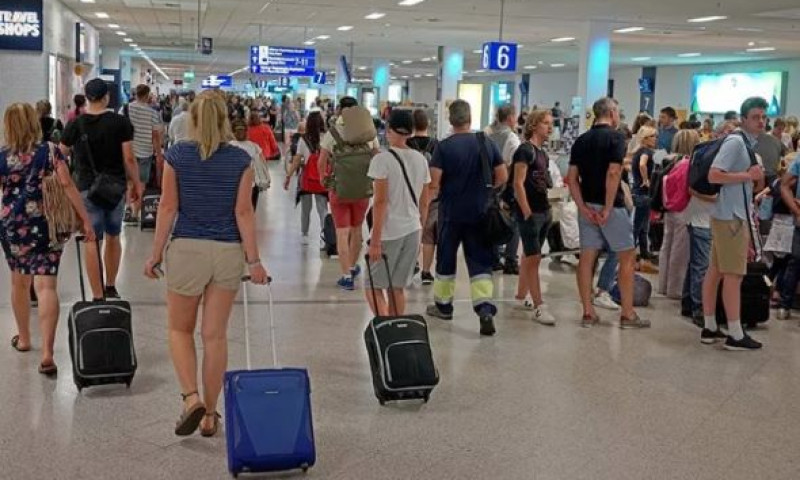 CORFU. The UK remains at the top of the list.
The number of international passengers at Corfu Airport in May increased by 8.7% compared to the same month last year.
According to data from Fraport Greece, 331,196 visitors arrived at Corfu Airport, when in May 2022 they were 304,637. As for the international flights, there was a slight decrease of 1.2%. Specifically, there were 2,270 flights compared to 2,298 in 2022.
However, from the beginning of the year until 31 May, 464,113 passengers arrived at Corfu airport from abroad, showing an 8.5% increase compared to the same period in 2022 (427,686 international passengers), although based on Fraport Greece's data, international flights were only 3,324 compared to 3,586 in 2022.
Another interesting fact is that compared to May 2019, there is a slight increase (3.6%) in visitors from abroad, with 331,196 passengers and 2,270 flights compared to 319,613 passengers and 2,244 flights in 2019.
Top countries
The UK is again top of the list in May with 82,921 people arriving in Corfu, followed by Germany (46,748), Poland (11,552), France (10,020) and the Netherlands (4,939).
MARIA BAZDRIYIANNI