Traffic and overtourism - Corfu Old Town΄s biggest problems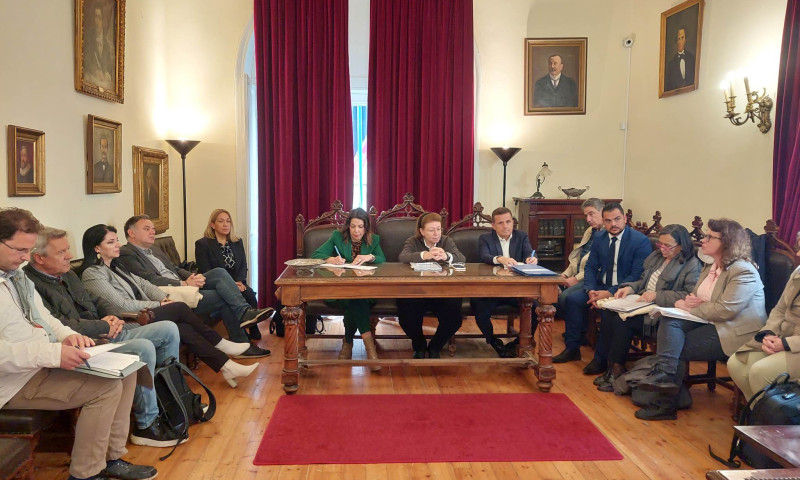 CORFU. What Culture Minister Lina Mendoni said about Old Town΄s biggest problems.
At the end of her four-year term and just two weeks before the national elections, the Minister of Culture finally brought some important matters up for discussion on her second visit to Corfu. In particular, Old Town's problems were discussed in detail at the San Giacomo Old Town Hall, while after the discussions both the Minister and the Central Corfu Mayor Meropi Ydraiou made extensive statements.

The Central Corfu Municipality, the Ministry of Culture and the responsible bodies have already signed a memorandum of cooperation for the Old Town management plan and all that remains is the appointment of a legal representative by the Ministry of Environment. As Meropi Ydraiou said, this is something that will be arranged soon, so that the management body's first meeting can take place in May.


Sustainable town

Regarding the Old Town, the Minister of Culture stressed that it "must be sustainable for the permanent residents and at the same time to be able to cope as a destination with the increased number of visitors in the post-Covid era. It should also be able to be protected as a monument and in particular as a UNESCO World Heritage Site".

"The waste management problem has been addressed. Apart from that, however, there are still two major problems. One is traffic, which is also being addressed with the completion of the Sustainable Urban Mobility Plan, to provide a solution to where vehicles go and park. The second one is overtourism, where specific measures need to be taken.

We have given the guidelines but they are issues that will have to be decided by the management body, because that is its role. The responsible Ministries will offer their services, where necessary, in terms of permits and projects," said the Minister.