Rodi Kratsa asks the Ministry of Interior to support FODSA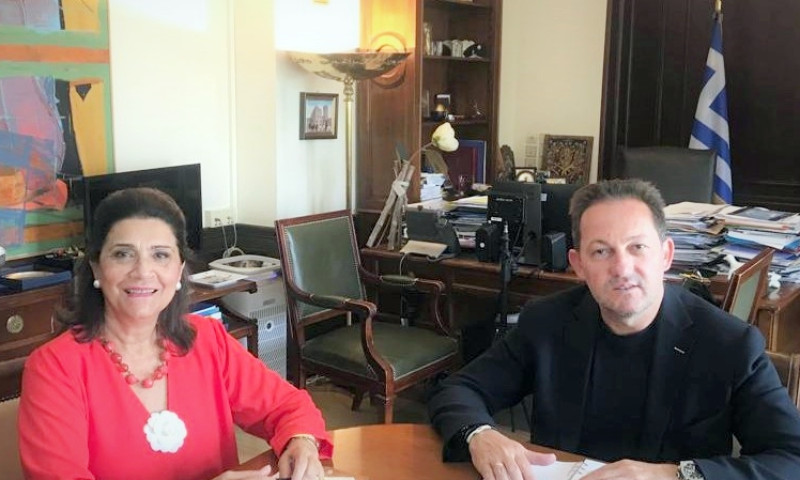 ATHENS. The financial burdens of the past exceed €5,500,000, while there are also new ones due to the non-payment by FODSA΄s member municipalities.
The Ionian Islands Regional Governor Rodi Kratsa presented FODSA's operating programme to the Deputy Minister of Interior Stelios Petsas, asking for his support to address the financial burdens transferred to the Ionian Islands FODSA from SYDISA (Solid Waste Management Association), but also the non-payment of the necessary amounts from FODSA's member municipalities.
Mr. Petsas expressed his satisfaction for the course of the Ionian Islands FODSA to date and understood how important dealing with the burdens of the past, which exceed €5,500,000, is for its viability and for the project to succeed.
The Deputy Minister of Interior promised to look into the issue of the financial burden of the country's FODSAs in various legal forms and to examine the possibilities of support from the state. He said, however, that a consistent payment is required by law from all members to avoid creating new burdens and for the development of the body.
The Regional Governor then had the opportunity to exchange views and good practices on the new challenges of waste management, funding opportunities and cooperation between Regions and Municipalities with Mr. Petsas and the Attica Regional Governor Giorgos Patoulis.