60 Ukrainian families welcomed to Corfu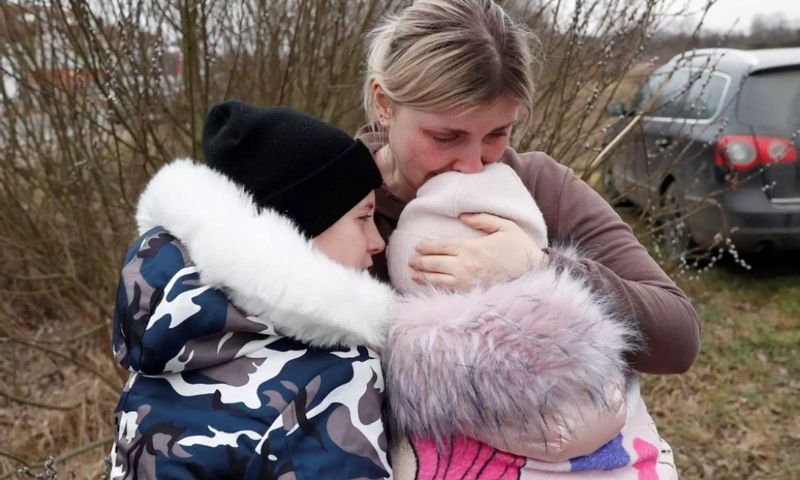 CORFU. The response from locals has been moving - Collecting points for donations of summer clothing.
Families of refugees from Ukraine are arriving on the safe and hospitable island of Corfu on a daily basis. An island with a history of welcoming peoples that have had to leave their homes.
Enimerosi
reported on 17 March
that six families had arrived here. One month later, that number has increased tenfold.
The President of the Ukrainian community in Corfu
Larisa Kouliasa
told
Enimerosi
that there are now about 60 families here with more arriving every day. She estimates that there are about 180 people including children, large families and elderly.
On behalf of the Ukrainian community, Ms. Kouliasa expresses gratitude for the tremendous support they have received from locals.
Gesture of gratitude
As a gesture of gratitude, the Ukrainian community undertook
voluntary clean-ups
at Mon Repos and Kardaki beach on Lazarus Saturday, which was warmly received by all.
The families are being hosted by families of friends or relatives. Some have already started working at tourist businesses, thus securing an income to pay for their accommodation, and others are seeking work to help them survive.
Ongoing support is being provided by the
Red Cross, the Church Community Foodbank and the local authorities
.
The
Scouts
, as well as collecting basic necessities, have also invited the refugee children to join them, thus helping them to integrate into the local community.
Response from locals
The interest expressed by
Enimerosi
readers in doing whatever they can to help has been amazing and moving.
Those wanting to donate clothing are asked to just give summer clothing.
"For one thing, they do not have much space where they are staying,"
explains Ms. Kouliasa,
"and everyone is hoping that they will be able to return home in the winter."
Collection points for donations of clothing:
- Panayia Kassopitras Monastery in Kanoni

- 'Dream It' shop opposite the high schools in Corfu Town (Polychroniou Konstanta 22)