North Corfu's beauty attracting investors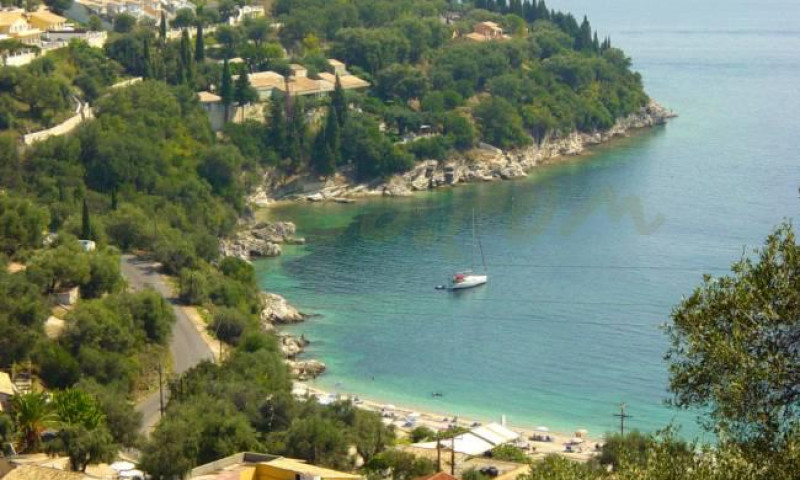 CORFU. New hotel units, renovations of old ones, villas and boutique hotels make up the scenery.
North Corfu is on a path of growth path and there has been interest in recent years from funds within and outside the borders for tourism investments in the area. However, investments are being made at different rates in the northern part of the island, as each area maintains its own tourism characteristics. In the northeast, from Nissaki to Kassiopi, there have been investments in expensive villas, Sidari, Acharavi and Roda are operating as mass tourism areas, while Arillas and Agios Stefanos have turned towards boutique hotels.

According to the Corfu Hoteliers' Association President Babis Voulgaris, the investments are either in the construction of hotel units or the purchase of old and unused ones, which, following renovations, are dynamically entering the tourist market.

Where investors are focusing

As he points out, this practice has already been adopted by "Nikos Daskalantonakis Group" Grecotel, which two years ago acquired the well-known large Gelina Village hotel in Acharavi, in order to renovate and transform it into a global luxury tourist destination in line with the trends of modern lifestyle. The new hotels will be part of a larger 350,000 sq.m. seaside resort called Grecotel Costa Botanica.

There was a similar case in Roda with a company acquiring a hotel unit in order to upgrade and operate it in a new context, in line with contemporary trends. According to Mr. Voulgaris, the investors' interest is focused on large hotels with more than 100 rooms that are not currently in operation, with others also nearby, with the aim of buying them and rejuvenating them, offering high quality services.

"In North Corfu, because there are no large plots of land, the solution of buying hotels and renovating them is preferred. Other areas, however, such as Sidari, where there are many small hotels and it is difficult for a big investor to invest, have been left behind. These types of hotels will have to be developed from within but this is difficult at the moment because of the pandemic. There is competition, infrastructure is improving on the island and now we have more five-star hotels with quality services," he said.

Boutique hotels

There is a lot of investment interest, due to free land, mainly in the areas of Almyros, Agios Stefanos, Agios Spyridon, Arillas and Afionas in boutique hotels with luxury studios and villas. A project with 50-100 beds is already underway in the area. According to information, there are also another 4-5 similar cases.

Villa developments

There is also a lot of villa development by locals who use the plots they have on the mountain or the sea front in order to either rent or sell them. These are luxurious residences that offer privacy and views of the Ionian Sea blue waters. Such projects can be mainly seen in the northeastern part of the island - Kassiopi, Kalami, Agni, Kouloura, Nissaki - offering high-quality accommodation services at expensive prices.

"Despite the difficult circumstances due to the pandemic, we see things happening and it is cause for optimism that there is interest from investors or individuals to build villas even inland. Such investments are mainly in the northeastern and northwestern areas. Our area is attracting upmarket tourists. The investments that are made contribute to the upgrading of the area and we want to maintain it and form a better tourist environment," North Corfu Mayor George Mahimaris told Enimerosi.

Erimitis and Antinioti Lagoon

At the same time, despite the strong reactions from groups, associations and residents, the Kassiopi tourist investment in the green 500-stremma area of Erimitis is already in progress. The investor NCH Capital acquired the right to develop this part of northern Corfu through an international tender of TAIPED (Hellenic Republic Asset Development).

However, a new tourist investment in North Corfu is still in the works, for which an application has already been submitted for inclusion in the Strategic Investments scheme. The project concerns the creation of a tourist complex on a 245-stremma area in Agia Ekaterini, between the Ionian Sea and the Antinioti Lagoon. The planning provides for the creation of a 230-bed hotel and 45 tourist villas.The company involved is MEDITERRANEAN ENTERPRISES S.A.

North Corfu Municipality, however, is opposed to investments that destroy the environment, since, as Mr. Mahimaris points out, it is our heritage. "We are completely opposed to construction at Erimitis and Antinioti Lagoon, as it destroys Corfu's image," he added.