Possibility that 7-10 thousand tons of refuse may be sent to Ioannina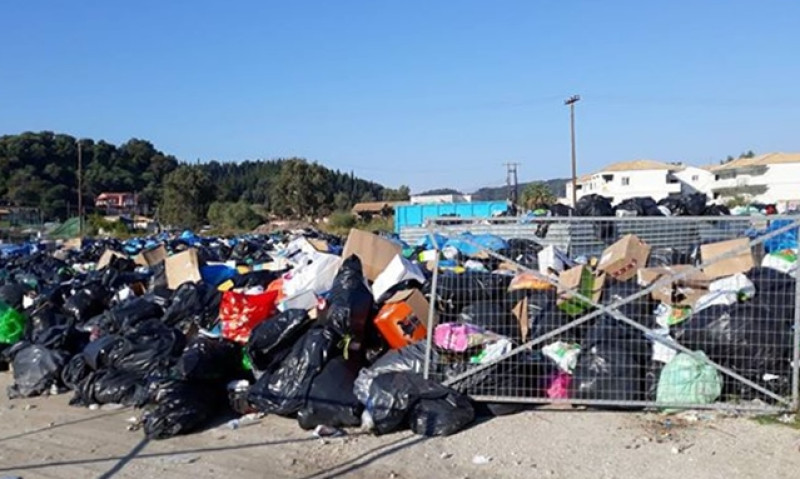 ATHENS. The Corfu rubbish may be needed for a trial at the new integrated waste management facility.
A ministerial meeting was held recently about the Corfu refuse problem at which the Corfu Mayor was present. The matter is increasingly becoming an explosive problem given that there is no longer an available legal facility and it has become a matter of the greatest urgency to collect the thousands of tons of rubbish piling up on the roads and in rubbish tips.

Nevertheless, it seems that the responsible ministers and authorities are divided on the issue. On the one hand, some can understand the need for the refuse to be taken off the island but others are afraid that this will open the floodgates for the same to happen throughout Greece - mainly on the islands. Meanwhile, everything is being done so that the integrated waste management facility can be established at Temploni according to the updated study as soon as possible. As we all know, however, the local associations there are opposed to this, saying that the area is insufficient and that there is nowhere for the residue from the waste processing to go - thus impeding the operation of the unit - unless another facility is set up elsewhere without opposition.

At the meeting the matter of freeing up the space at the so-called 4th cell was discussed - this area will be included in the integrated waste management unit -
and the repair of the other oversaturated cells. For the 4th cell 30 or 40 thousand tons of material (earth or refuse) will be needed to cover it and make the necessary topographical changes according to environmental regulations.

It seems that the need for the refuse to be taken off the island - temporarily at least - is coming to be accepted. The trial to be carried out at the new integrated waste management facility in Ioannina seems to present an excellent opportunity.

According to well-informed sources, this is planned for November and they want to test the new facility in conditions of complete saturation. It is said that the consultant, who is the one who did the updated study for Corfu, is open to the idea of using the rubbish from Corfu to create conditions of complete saturation at the Ioannina facility. If this goes ahead, it will open the way for Corfu to send 7 - 10 thousand tons of refuse initially. The legal procedure for the sea transport is already in place.