Regional Governor: Abusive comments and threats are undemocratic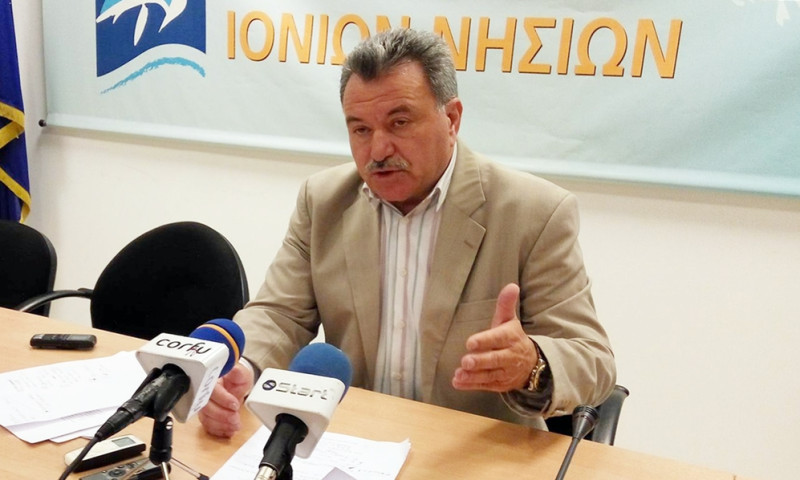 CORFU. The Ionian Islands Regional Governor Theodoros Galiatsatos issued a statement condemning the incidents leading to the Town Council being cut short.
"The unacceptable incidents at last night's Town Council meeting and the perpetrators should be condemned by everyone with no excuse or exception.

We have already stated that political, financial and other interests lie behind the abuse and threats and we have sounded the alarm regarding the animosity and ongoing tension.

We want to give a warning, yet again, that these orchestrated incidents, which supposedly come from frustrated members of the public, challenge the very heart of democracy and social cohesion. Those who observe this kind of behaviour, however, without doing anything are also guilty as are those who accept these 'thugs'.

Those who provoke these kind of incidents for their own political or financial benefit need to remember that 'As you sow, so shall you reap'.

We unconditionally condemn the abusive and vulgar comments, bullying and threats and totally undemocratic behaviour of those hiding behind their so-called 'frustration'. They are behaving in a way completely unbecoming of the culture and history of the Ionian Islands.

We condemn the agression towards and the verbal abuse of the Mayor of Corfu, the councillors and the democratic Town Council.

The pursuit of the interests of the people has never had to rely on abuse and threats but rather on sacrifices, hard work, dedication and sobriety. Democracy has never led to a dead end - on the contrary, efforts to destroy it have led to tragic results for the country and the people.

We have zero toleration for those who dream of these times and use these methods. As Cornelius Kastoriades said, "A democratic society cannot exist without a democratic culture"."