First aid lesson in memory of Stratos Tagatidis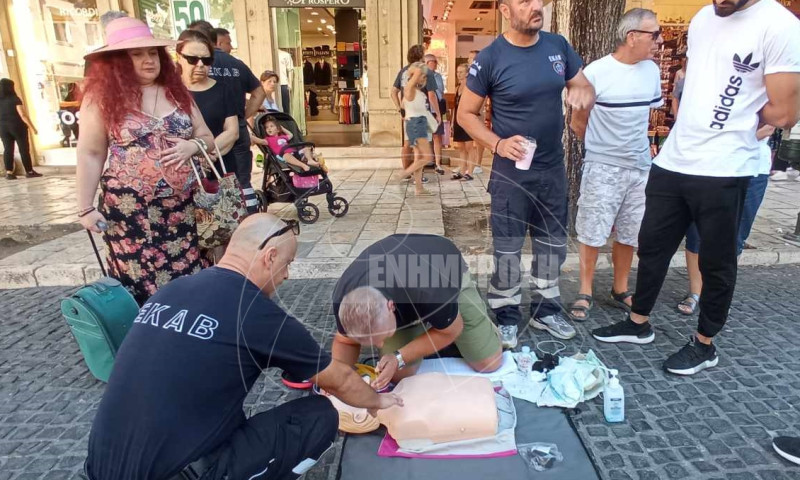 CORFU. By the Ionian Federation of Commerce and Entrepreneurship and the Trade Association in cooperation with EKAB.
Corfu society has not forgotten the death of Stratos Tagatidis who suffered an acute myocardial infarction in the centre of Corfu Town on 18 September 2021, waiting in vain for an ambulance that was not available. Not only because it was sudden and he was young, but especially because of the lack of important health care infrastructure on the island.
This tragic event was, however, the reason to start creating a significant network of defibrillators throughout the island, either by the local government or by donations from citizens. Presentations of basic first aid procedures are also frequent, always in cooperation with Ambulance Service (EKAB) employees.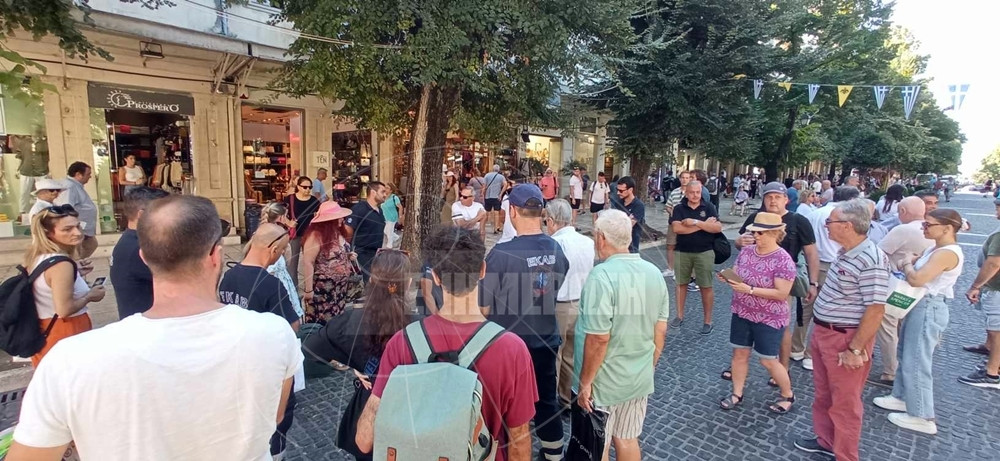 To honour his memory, the Trade Association and the Ionian Federation of Commerce and Entrepreneurship organised for the second year an information event on First Aid, CPR and the use of defibrillator, in collaboration with the Corfu Ambulance Service.
The event took place in the Evg. Voulgareos pedestrian precinct and attracted the interest of the people, while citizens participated both with questions and by trying the CPR method with the guidance of the five ambulance paramedics. Present at the event were the President of the Ionian Federation of Commerce and Entrepreneurship Kostas Mouzakitis and the President of the Trade Association Yiannis Alegris, as well as the Central Corfu Mayor Meropi Ydraiou and the councillor responsible for Trade Spyros Moraitis.
MARIA BAZDRIYIANNI - CHRISTINA GEREKOU