Tenders invited for final renovation work on Potamos bridge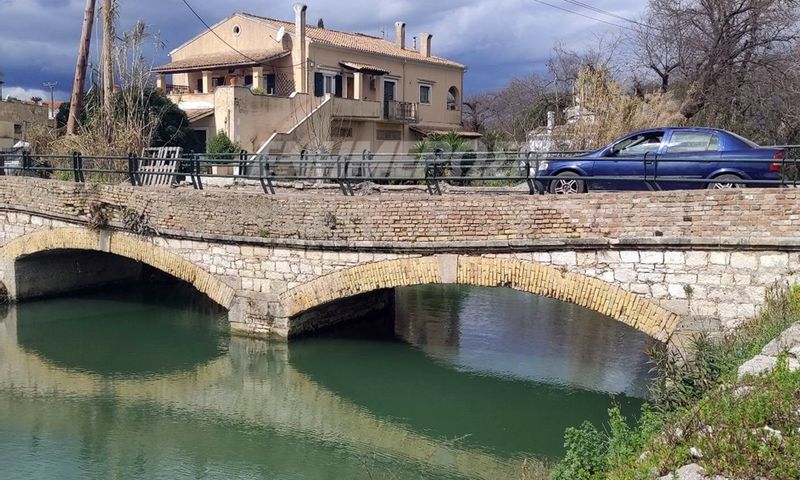 CORFU. Repairs will be made for the complete reinforcement of the stone bridge, which will then be accessible to buses.
Tenders have been invited by the Ionian Islands Regional Authority for the execution of the second and final phase of the restoration of the Potamos bridge, which serves an area of approximately 5,500 residents.
The competition was launched on September 14th, with the deadline for submission of bids being Wednesday, September 20th, at 10 a.m. and electronic unsealing taking place on the same day at 12 p.m.
The selection of the contractor will be made through the "direct assignment" procedure, with bids to be submitted electronically to ESIDIS. The total cost of the project amounts to 74,400 Euros (with 24% VAT), and the expenses are covered by funds from the National Development Program (NDP).
Reinforcement
The project titled "Improvement of the Upper Structure of Potamos Bridge" involves enhancing the load-bearing capacity of the old stone arch bridge located at Asyrmatos. More precisely, it includes improving the upper structure by constructing small arches on the bridge's body, which will be reinforced with steel tubes. The work will be carried out using specialised equipment suitable for the loads that the bridge can currently withstand - 5 tons.
As stated in the technical description of the project, the planned work will not cause any further deformations to the upper structure of the bridge.
The goal is to deliver a safe bridge on completion that can accommodate not only passenger cars, as it does now, but also buses.
Traffic regulations
The project has a completion deadline of 12 months from the date of contract signing, and traffic regulations will be in effect for the duration of the work. During the first phase of the work (which involved cement injections for stabilisation), the bridge was closed to all vehicles for safety reasons, including motorcycles. Vehicle traffic was diverted to alternative routes within the municipal road network for approximately three weeks, depending on the direction and destination of each vehicle.
Phase III
Once the second and final phase for the definitive restoration of the Potamos bridge is completed, phase III will follow. This phase involves hydraulic work and the bypass of the road from uphill to downhill, so that in the event of a river overflow, the bridge does not restrict the water flow. Simultaneously, it includes the redevelopment of the area mandated by the archaeology department to allow for the preservation of the area.
MARIA BAZDRIYIANNI
Archive photo