Problems at Corfu Airport due to ΄Daniel΄ bad weather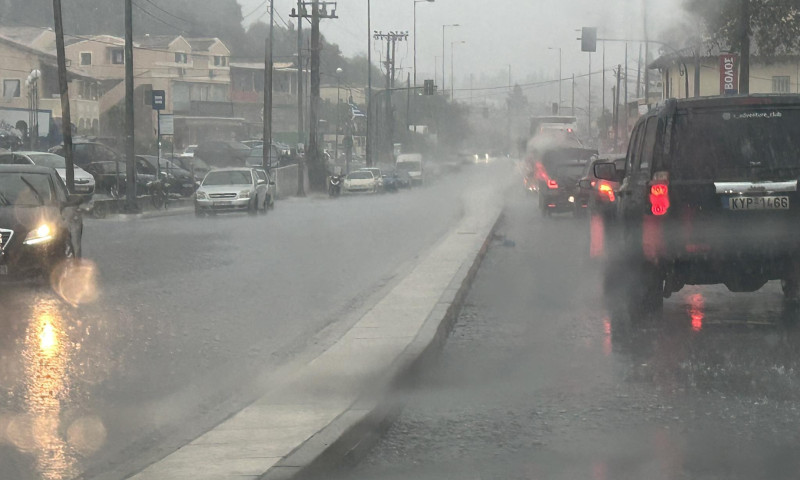 CORFU. Five international flights had to be diverted to other airports.
There have been problems with aircraft landing at Corfu Airport due to the bad weather that broke out shortly before 3:00 in the afternoon.
Five commercial flights destined for Corfu finally landed in Brindisi and Athens. Three flights from London, Turin, and Zurich landed at the Italian airport, while Jet2 flights from Manchester and Birmingham were redirected to Athens Airport.
Meanwhile, five aircraft are currently circling above the airspace of Corfu at this time (3:30 pm).
Drivers on Donatou Dimoulitsa Street, near Villa Rosa, should exercise particular caution due to a tree that fell onto the metal construction site.
The Fire Department received three calls for the removal of branches that fell on the road surface in the areas of Garitsa, Gouvia, and Alykes Potamou.
Finally, sporadic power outages are occurring in various areas of the town and suburbs, which are being restored by the DEDDIE crews, while several roads have been flooded, such as in the Tria Gefiria area.
MARIA BAZDRIYIANNI
Photo: Enimerosi