Murder weapon in last night΄s killing at Psychiatric Clinic was simple plastic pen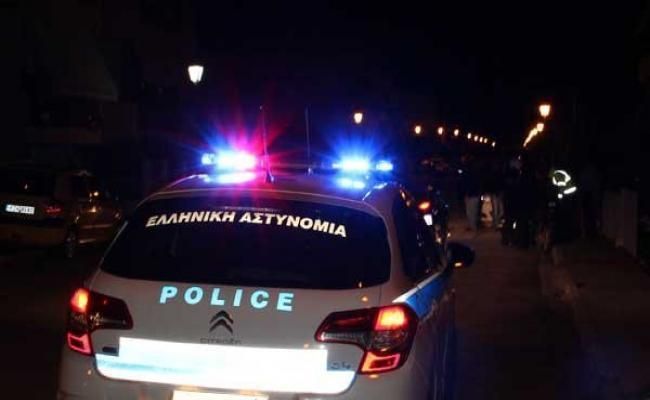 CORFU. The perpetrator was obsessed with the belief that they wanted to cast a "spell" on him.
A simple plastic pen was the instrument used in the heinous murder at Corfu Hospital Psychiatric Clinic, to violently cut short the life of a 63-year-old patient. This was determined through an on-site autopsy by the Medical Examiner Ioannis Aivatidis, who came to the scene of the tragic incident straight away.
The 45-year-old mentally ill patient, in a delusional state on Thursday night, attacked the woman who was in her bed in the hospital room at that time, without any prior altercation.
Within a few minutes, he inflicted multiple blows to her carotid area, and the woman quickly succumbed to uncontrollable bleeding. The 45-year-old continued to attack her in the face and eyes. Information received by Enimerosi says that the perpetrator was obsessed with the belief that someone wanted to cast a "spell" on him.
He covered the body
Subsequently, he covered her with her sheet and left the room. Information indicates that during the attack not a single voice was heard, which is why the incident went unnoticed until another patient saw the bloodstained sheet and alerted the nurses.
When later questioned by the Medical Examiner and the police, the 45-year-old perpetrator seemed to have no recollection of what he had done. However, as soon as they showed him the deceased woman, he slowly began to recall the events.
Since they were notified, five minutes before ten o'clock in the evening, the police have been collecting statements from the staff and patients as part of the investigation. The perpetrator has been arrested and is being held isolated in the Psychiatric Clinic.
Questions raised
The dreadful event that shocked the entire community raises a series of questions – not about the patient, of course, but about the healthcare system in general and Corfu Hospital specifically. According to information received by Enimerosi, that night in the clinic, there were two nurses on duty, caring for a total of 12 patients.
The circumstances of this tragic murder will be the subject of an investigation ordered by the Director of the 6th Health Region, Yiannis Karvelis, who was informed from the very beginning by the Hospital Director, Mando Englezopoulou.
CHRISTINA GEREKOU