Vidos summer camps officially cancelled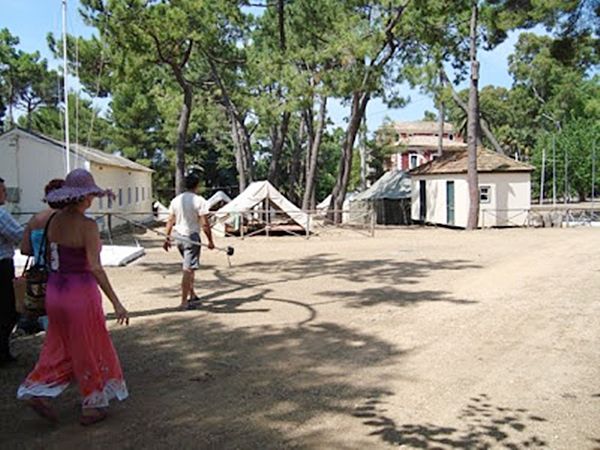 CORFU. Despite the repeated assurances that the summer camps would operate again this year after an absence of several years.
The chapter has officially closed on the summer camp programme in Vidos, despite assurances that this year we would finally see young campers after an absence of years.
Obviously, this can't be considered 'news', as today, August 25th, was supposed to be the last day of the Fourth Camp Period, if everything had gone according to the schedule that had been announced in late June, following the conditional licensing of the facilities.
However, as the days of summer passed, it became evident that the issue would be problematic again due to a lack of personnel.
This was almost definitely going to happen as the recruitment announcement was made belatedly (in mid-July) for a very short work period (one month).
The final decision has now been officially recorded in the decision of the Finance Committee, which convened last Tuesday on the subject of provisions for the municipal camps.
Seven out of eighteen
As stated in the decision that was published, there was no interest shown from several professions. Initially, nine individuals were hired (two of whom resigned), as opposed to the 18 that were foreseen and requested.
Specifically, the following were hired: One nurse, one fitness instructor, one graduate of Theatre Studies who subsequently resigned, one warehouse keeper, one bank teller, two cleaners and two general labourers, one of whom resigned.
In a document from the Directorate of Social Protection, Education, Culture & Sports - Department of Social Policy, the following is stated: "The remaining seven hired individuals are clearly not sufficient for the smooth and safe operation of the camping programme on the island of Vidos, given that critical positions necessary for its safe operation have not been filled (doctor, leader, team coordinators, guards, lifeguard etc.).
Consequently, the safe and smooth operation of the camping programme on the island of Vidos for the year 2023 is not possible."
CHRISTINA GEREKOU