Mediterranean Cultures Festival in Corfu 6-10 September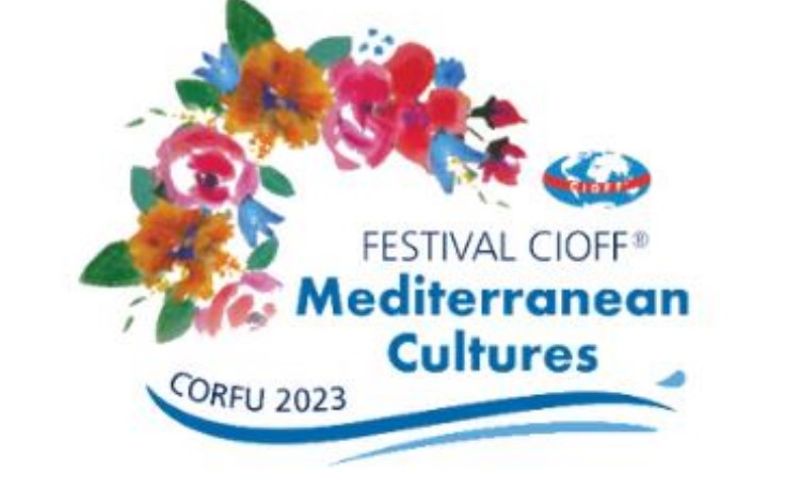 Festival of Mediterranean Cultures
CORFU. With the participation of 16 Mediterranean countries in a 5-day event of activities and creativity.
The Hellenic National Section of the International Council of Organisations of Folklore Festivals and Folk Arts - CIOFF®, an official partner of UNESCO, the Ionian University and the Sinies Educational and Cultural Society are organising the most important cultural event of the Mediterranean.
The International CIOFF® Festival of Mediterranean Cultures will take place in Corfu from 6 to 10 September with the participation of 16 Mediterranean countries in a 5-day event of activities and creativity.
Music and dance groups from Egypt, Albania, Algeria, Bosnia and Herzegovina, France, Greece, Spain, Israel, Italy, Croatia, Cyprus, Marocco, Montenegro, Portugal, Slovenia and Tunisia will be taking part in the festival. Over 450 dancers, musicians, artists and university professors and researchers will present the intangible cultural heritage of the Mediterranean - accompanied by traditional musical instruments and in traditional costumes - in a multicultural musical and dancing feast with performances, video mapping, exhibitions, dance and gastronomic workshops, a scientific conference, lectures and an economic forum.
The Festival of Mediterranean Cultures, an institution of the CIOFF® South European Sector, is held under the auspices of the President of Greece Katerina Sakellaropoulou and is organised on the occasion of the 20th anniversary of the UNESCO Convention (2003) on Intangible Cultural Heritage.
It is organised in cooperation with the Ionian Islands Region, the Ionian Islands Regional Union of Municipalities and the North Corfu and the Central Corfu Municipalities. It is being supported by the Ministry of Culture, the Ministry of Maritime Affairs and Insular Policy, the Ministry of Tourism, the Hellenic National Commission for UNESCO, the Greek National Tourism Organisation, the Union of Hellenic Chambers of Commerce, the Corfu Chamber of Commerce, the UNESCO Chair of the Ionian University, the Department of Audio and Visual Arts, the Department of Foreign Languages, Translation and Interpreting, the Department of Digital Media and Communication, the Department of Archives, Library Science and Museum Studies on behalf of the Ionian University, the Department of Networks and Telecommunications, the Hellenic Musical Heritage Institute, the Academy of Art in Szczecin in Poland, the 'Old' Philharmonic Society and the 'Mantzaros' Philharmonic Society.
The Corfu Inspectorate of Antiquities, the Museum of Asian Art, the Corfu Metropolitan Church, the Corfu Port Authority, the Corfu Hoteliers Association, the Corfu Association of Former Scouts, the Corfu Chefs Club, the Hellenic Red Cross, the 'Mastoras' Clinic and the 'Therapia' Clinic are contributing to the event.
Media sponsors: ERT3, ERT Corfu, Corfu Chanel, Star TV Corfu, Corfu News, MyKerkyra.com, sindetiras.gr, corfuland.gr, Corfu Press, Kerkyra Simera, Enimerosi, Paratiritis tis Paradosis, Adeti.gr, Kyma 90,3FM.