Long-term accommodation in Corfu expensive and difficult to find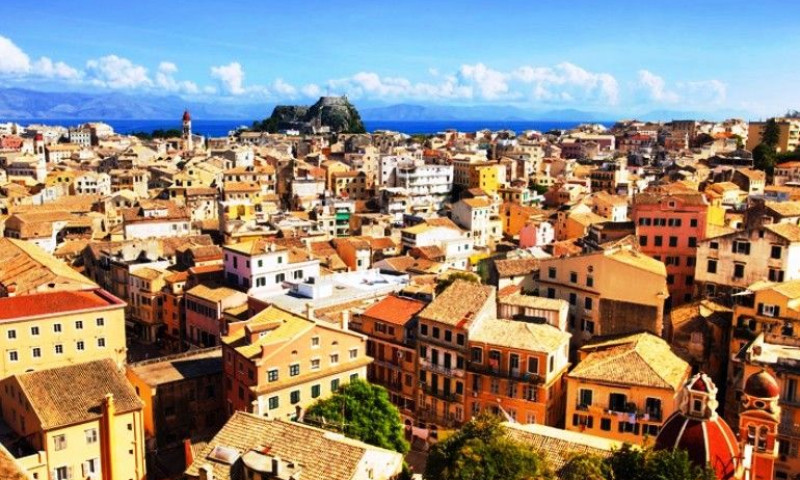 CORFU. Corfu Town and other areas caught up in the Airbnb ΄mania΄. Estate agents have priority lists. Foreign investors buying up property in Corfu.
Long-term accommodation within Corfu Town, as well as in other areas, has become an 'endangered species', as the rapid spread of Airbnb has significantly limited availability. Moreover, existing construction work mainly focuses on building houses for tourist exploitation.
In recent years, Corfu Town has been caught up in the Airbnb 'mania', with visible consequences. Students, educators, doctors, and other professionals who come to the island for studies or permanent/seasonal work struggle to find a place to stay, and even if they are lucky, they will have to pay a hefty price for it.
Well-known practice
The difficulty in finding housing, combined with the high rents, acts as a deterrent for first-year students at the Ionian University and professionals to staff critical institutions (e.g., hospitals).
Even very small apartments or studios of only a few square metres have been transformed into short-term rental accommodation. Many owners resort to this solution to have extra income during the tourist season. The practice is well known. The properties are made available for rent from the end of the season until it begins. During this period, they are listed on popular rental platforms, leaving their tenants until then without a place to stay.
"The housing shortage remains in a tragic state," real estate agent Dionysis Pagalis told Enimerosi. "It is difficult to find a house as very few are released on the market. We have compiled priority lists in case something comes up to notify interested parties. However, there is no availability at all, both in the town centre and in the surrounding areas such as Mantouki, Garitsa, Solaris, Pagratiaka, Potamos, Alepou, Alykes, due to the continuous increase in Airbnb properties."
70% not available for long-term rent
He pointed out that only 30% of available housing is rented year-round, as the remaining 70% is reserved on popular rental platforms during the tourist season. In addition to homeowners managing their properties in this way, foreign investment companies from Israeli and Chinese interests have also made their appearance, avidly searching for available properties, even entire apartment buildings, to convert them into short-term rental accommodation, as Nikos Olympios, President of the Old Town Permanent Residents Association told Enimerosi.
In fact, the pressing issue of housing occupied the recent meeting of the Administrative Board, where the situation was outlined, and proposals were requested to be submitted at the next meeting in order to make decisions.
"Financial incentives or a taxation scheme could be implemented to hinder the spread of Airbnb, especially for those who engage in mass rentals, such as companies, as they completely distort the character of the town," said Mr. Olympios, acknowledging that residents also bear some responsibility for the situation that has arisen. "We are not against Airbnb. It provides financial support for property owners who, in many cases, have been forced to relocate due to living conditions in the town. We are, however, opposed to companies converting entire buildings into Airbnb accommodations, and it is the responsibility of the government, legislators, and politicians to find a solution to the housing problem for students and professionals."
Uninhabitable properties
He added that the housing shortage is also created by buildings that are no longer inhabitable within the historic centre. There are even cases where owners are unable to cope with the increased expenses required for repairs or disagreements arise due to co-ownership. "For example, in Campiello, there are two enormous dilapidated apartment buildings," he said. "Many people could potentially reside there. However, these buildings remain unused, resulting in a decrease in available apartments."
Rental prices skyrocketing
Even if a property for rent is found, the prices are mind-boggling. Over the past three years, rents have increased by up to 20% annually. As a result, even a studio or a one-bedroom apartment is offered at exorbitant prices, with monthly rents ranging from 350 to 420 Euros. Furnished two-bedroom apartments are rented for around 400 to 550 Euros, while unfurnished ones are priced between 400 and 450 Euros. Three-bedroom apartments are available for 500 to 650 Euros per month, and four-bedroom apartments range from 750 to 1,500 Euros. These prices, according to Mr. Pagalis, apply to both properties within the town and its outskirts.
From next year
He pointed out, however, that the tourism situation, with the decrease that has been observed, affects the property market, which is expected to become evident from next year. "Already rental prices have started to stabilise because there is a reduction in tourism that we did not expect," he said. "Next year, we estimate that rental prices will not increase because under the new law, taxation will increase from 15% to 25%. This means that some Airbnb properties will exit the market and become long-term leases. As soon as they enter the market, they will directly lower prices. Unfortunately, the housing shortage remains for this year - there is nothing available.
"However, we believe that the situation will improve slightly next year due to the increased tax on Airbnb and the decrease in tourists, which will lower prices."
Development
Another parameter set by the President of the Technical Chamber of Corfu, Yiannis Metallinos, is the urban development projects that need to proceed, in other words, the implementation acts that will allow the completion of pending projects and the release of buildable plots. However, as he points out, the cause of the housing shortage is not development but rather the fact that everything has been converted to Airbnb. "The solution is not to build everything just to have a place to stay because we will encounter problems," he said. "The issue is how to address this matter, which has various other parameters."
He said that the districts of Alepou and Potamos, which are close to the town, have already been heavily developed, while in Kanoni, although there is an urban planning study, the necessary works have not been carried out to release the required plots, and even if that were to happen, they do not meet the conditions for reconstruction due to their small size.
"Unauthorized constructions are gradually being abolished through legislative decrees, so it is necessary, in essence, to undergo significant urban development, but we must be careful not to reach a point in a few years where we have a shortage again and demand more," he commented.
He added that the construction observed outside the town is mainly for tourist exploitation and not for permanent residence due to the distance from the town. Furthermore, as he mentioned, although there are many unused houses in the villages, they are old and small, without access for vehicles, and therefore cannot meet today's housing needs.
MARIA BAZDRIYIANNI