Application for annulment of building permits in Erimitis to be heard in November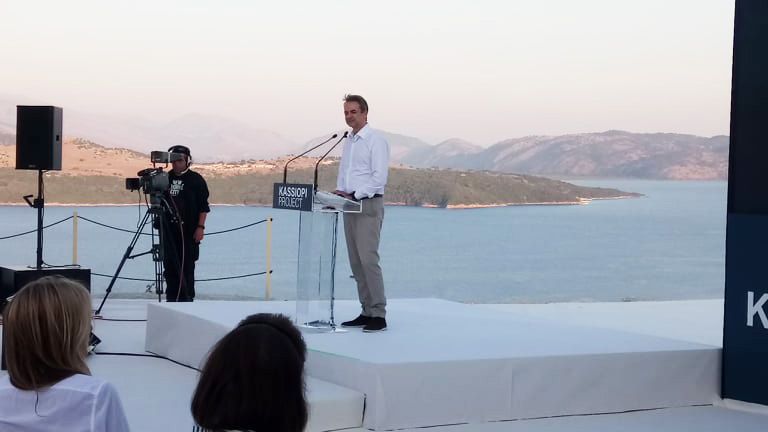 CORFU. NCH Capital΄s CEO Andreas Santis spoke to Kathimerini newspaper about the Kassiopi Project.
There were rumours about Erimiti's transfer from NCH to its wealthy neighbours, but nothing had been confirmed. Converting the land concession for tourism investment to ownership so that it could be transferred as a summer residence, gave NCH the opportunity to sell at a potentially more advantageous price than it would be worth as a tourist investment.
An article in
Kathimerini
newspaper, which is generally well informed about the case, confirmed these
news
.
Nikos Rousanoglou wrote the following in an article (Kathimerini, 29 October 2022):
"One reason, perhaps the most important one, that caused a delay in the start of the project was the discussions between NCH Capital and a
group of interested investors
from the surrounding area. These are reportedly internationally known people, such as Nat Rothschild of the Rothschild banking family, Rob Lucas, managing partner of CVC Partners, and Henry Holderman, head of Reggeborgh Invest, which is now in control of the Ellactor group.
These people have expressed, some publicly and some privately, their opposition to NCH Capital's promoted investment, having acquired private villas in the surrounding area.
As Mr. Sandis confirmed, 'at NCH Capital we are not dogmatic. Besides, we are accountable to our investors and shareholders. Thus, in the previous period there have been discussions about the possibility of NCH Capital selling the project or having these businesspeople participate in it, possibly changing its character, e.g. using a smaller part of the area or limiting the building.' However, in the end these negotiations were not successful and NCH Capital will proceed autonomously to implement the investment, since the necessary permits have been secured and there is no other obstacle".
Council of State
NCH may have announced that it is moving to the construction stage, but this depends on the Council of State's decision in the North Corfu Municipality's application for annulment against the building permits of Erimitis - something that Mr. Sandis did not tell
Kathimerini
.
If the discussions do not stop now, the decision will be issued months later anyway. If the Municipality is vindicated, then the building permits will be cancelled. That said, no one can say with certainty that construction will begin when there is such a possibility, which would force the NCH managers "to be accountable to their investors and shareholders", as Mr. Sandis would say. He now says, however, that there are no longer any obstacles!