Phaeaces District receives €2m from former Club Med land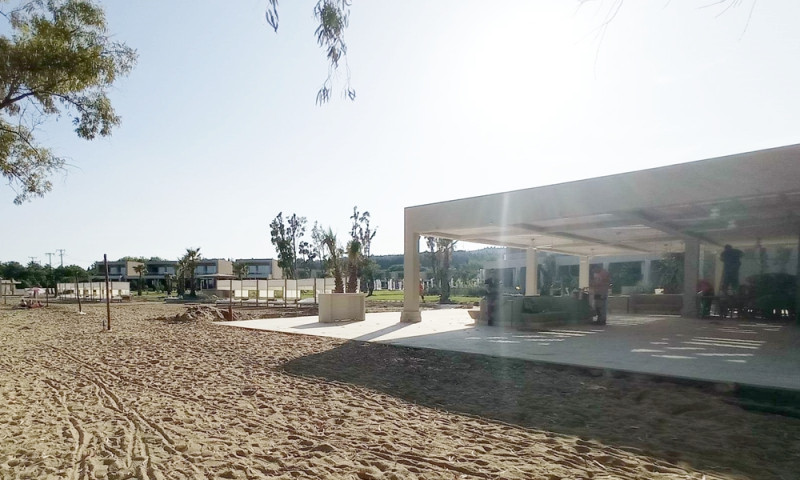 CORFU. The amount was determined by decision of the Decentralised Administration and is intended to be used for infrastructure projects and renovations in the wider area.
The Phaeaces district of the Central Corfu Municipality has now received €2m from the investment of the "Corfu Gardens" company in the land of the former Club Med in Dassia, in which the new hotel unit Ikos Odisia was built and operates.
At the meeting that was held on 13 November, the Finance Committee decided that the Phaeaces district saves the money it received in August by reforming the budget.
How the amount was determined
The amount of money (instead of land) was determined by the Decentralised Administration.
Thus, the amount of €2,046,255.75 was paid to the Central Corfu Municipality for the execution of infrastructure projects in the Phaeaces district, which the Finance Committee distributed as follows:
- Roadworks: €1,046,255.75
- Infrastructure works (renovations of open areas - playgrounds, electric lighting and municipal buildings): 1,000,000
Municipal and Regional Council
The Ionian Islands Regional Council had made a decision on the issue, while in November 2020 the majority of the Central Corfu Municipal Council had voted in favour.
All the councillors in the parties led by Ydraiou (15), Trepeklis (12) and Neratzis (3) along with Spyros Poulis had voted in favour.
Those who voted against were the councillors in the parties led by Kaloudis (4) and Sarlis (3), Laiki Syspirosi (3), Nikiforos Kosmas from Ekkinisi, Maria Dri from Kerkyra 180, Giorgos Karydis from Kerkyraikis Symmahias and Eleana Faita, President of Kato Korakiana Local Council.
Kato Korakiana Local Council was opposed to this and was in favour of the owners giving land and not money.
CHRISTINA GEREKOU