Fire Department educational visit to Athenagorio Primary School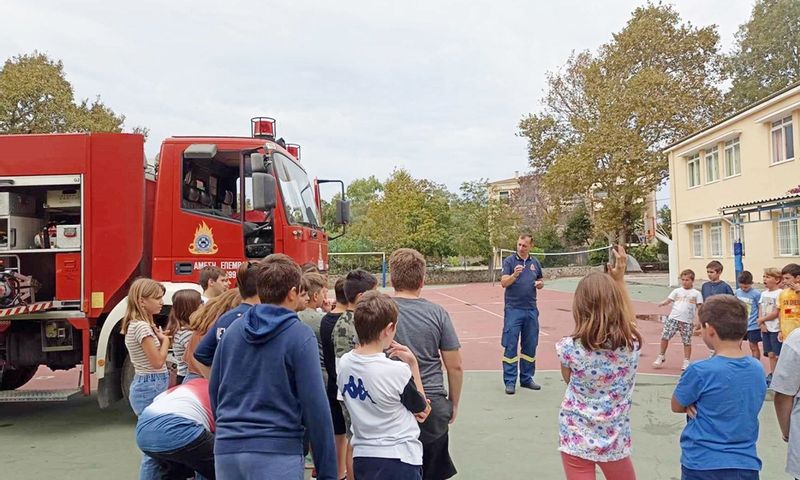 CORFU. The children learnt about natural disasters and the firefighter΄s profession.
On the occasion of the International Day for Disaster Risk Reduction (October 13), established by the United Nations based on the idea that humans cannot control the forces of nature but can reduce their destructive consequences, representatives of the Corfu Fire Service visited Corfu Athenagorio 4th Experimental Primary School to inform students and educators about wildfire management and other emergency procedures.
The firefighters enthusiastically explained many things to the young pupils and patiently answered any questions that arose.
They also explained everything about their profession, the importance of forests, and the responsibility we all have, both young and old, to protect them. The children gained knowledge about risks and how to avoid them. They were given instructions on what each of us should do when we spot a fire to contribute to its timely extinguishment.
When the discussion concluded, the children got to experience being little firefighters for a while. The children were thrilled to put on protective helmets, spray water with the hose, listen to the sirens, and explore all the tools on the fire engines, learning about their basic functions.
Panayiotis Pozidis
School Principal