Work stoppages at Corfu Hospital due to 30 cleaners losing their jobs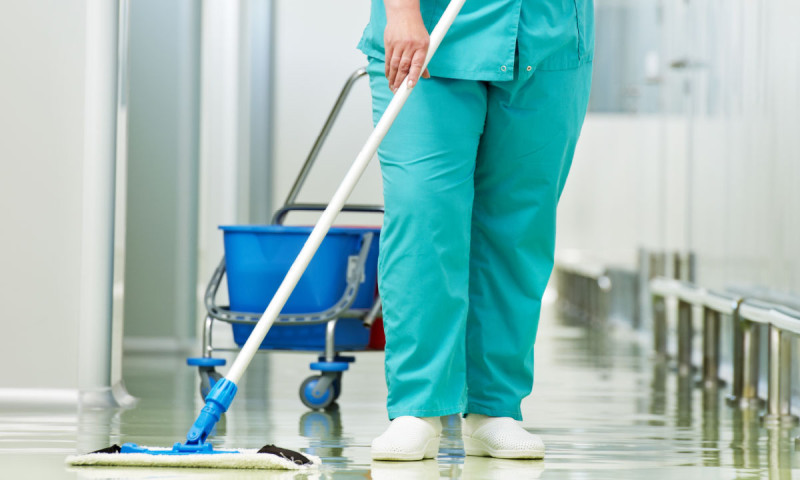 CORFU. Government decides to return to system of outsourcing work to contractors.
The cleaning staff on temporary contracts at Corfu General Hospital will be holding four-hour work stoppages due to the loss of their jobs, as the decision of the Ministry of Health foresees the outsourcing of services to contractor teams.
The employment status of approximately 30 cleaners has remained insecure over the last few years, with extensions to their quarterly contracts until the final contractor for the cleaning work is announced.
Following a decision by the General Assembly on August 29th, four-hour work stoppages will take place from September 12th to September 14th as follows:
07:00-11:00 (morning shift
15:00-19:00 (evening shift)
In its announcement, the union states:
"The three-day work stoppages are taking place due to the situation created through the political choice of the government, with their plan including privatising the support services of public hospitals (cleaning, catering, security).
By decision of Corfu Hospital Board of Directors, with 4 votes in favour and 1 against, it was decided to conduct an online tender for the complete outsourcing of the work to a private contractor.
It should be noted that this choice will lead to the loss of jobs for 30 employees - individuals who have been working on temporary (IDOH) contracts since 2017 with continuous extensions.
Furthermore, as we have emphasised in the past, according to the economic studies conducted in hospitals, the cost of IDOH contracts is much lower than that of contractor teams.
This decision will, on the one hand, impose significant burdens on state resources, and on the other hand, it will signify the end of experienced and specialised personnel who worked efficiently and selflessly even in the absence of staff during the pandemic.
Additionally, it should be noted that contractor teams do not hire experienced personnel but employ workers who provide a questionable quality of work, with low pay and without any labour rights.
Our union's consistent demand is the abolition of job insecurity with quarterly contracts, the elimination of online tenders, and the conversion of our contracts into indefinite-term contracts, as they cover stable and ongoing operational needs."
CHRISTINA GEREKOU