Achilleion Palace gardens open to the public until 31 October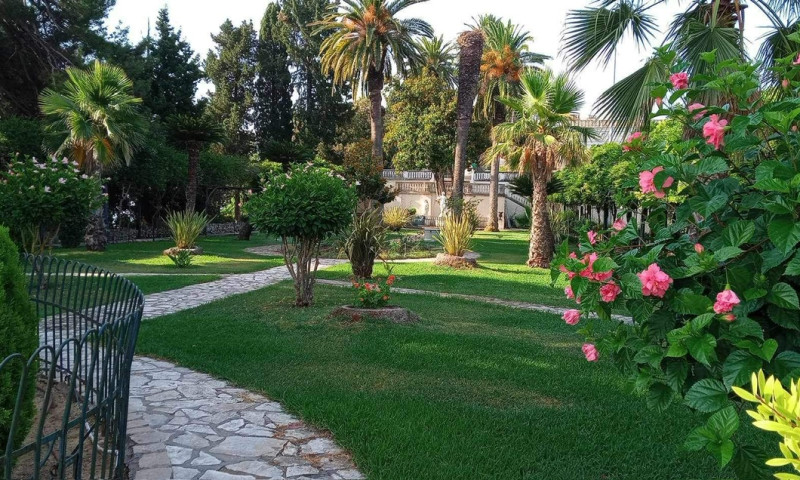 CORFU. The outdoor area of the Achilleion Palace is now open to the public, giving visitors the opportunity to admire the restored marble statues in the gardens.
The Hellenic Public Real Estate Corporation (ETAD S.A.) has announced the opening of the Achilleion Palace for this year's summer period, specifically from July 31st to October 31st, with operating hours from 08:00 to 20:00.
During this specific timeframe, the outdoor area of the Museum will be accessible to the public, including a route that will encompass the area of the Colonnade, the Palace and the Imperial Gardens.
As part of the project for the protection and enhancement of the historic Achilleion Palace, which is being implemented by ETAD with funding from ESPA in collaboration with the Ministry of Culture and the Ionian Islands Regional Authority, the restoration works on the Baron's building have been completed according to the schedule committed to by ETAD earlier in the year, simultaneously prioritising the acceleration of the works for the total restoration of the Palace.
This year, visitors will have the opportunity to admire up close the fully restored marble statues of the gardens, especially the 'Dying Achilles,' which is also the symbol of the Achilleion Palace. This will be a unique experience as they will be able to see the lethal arrow restored in the sculpture after decades.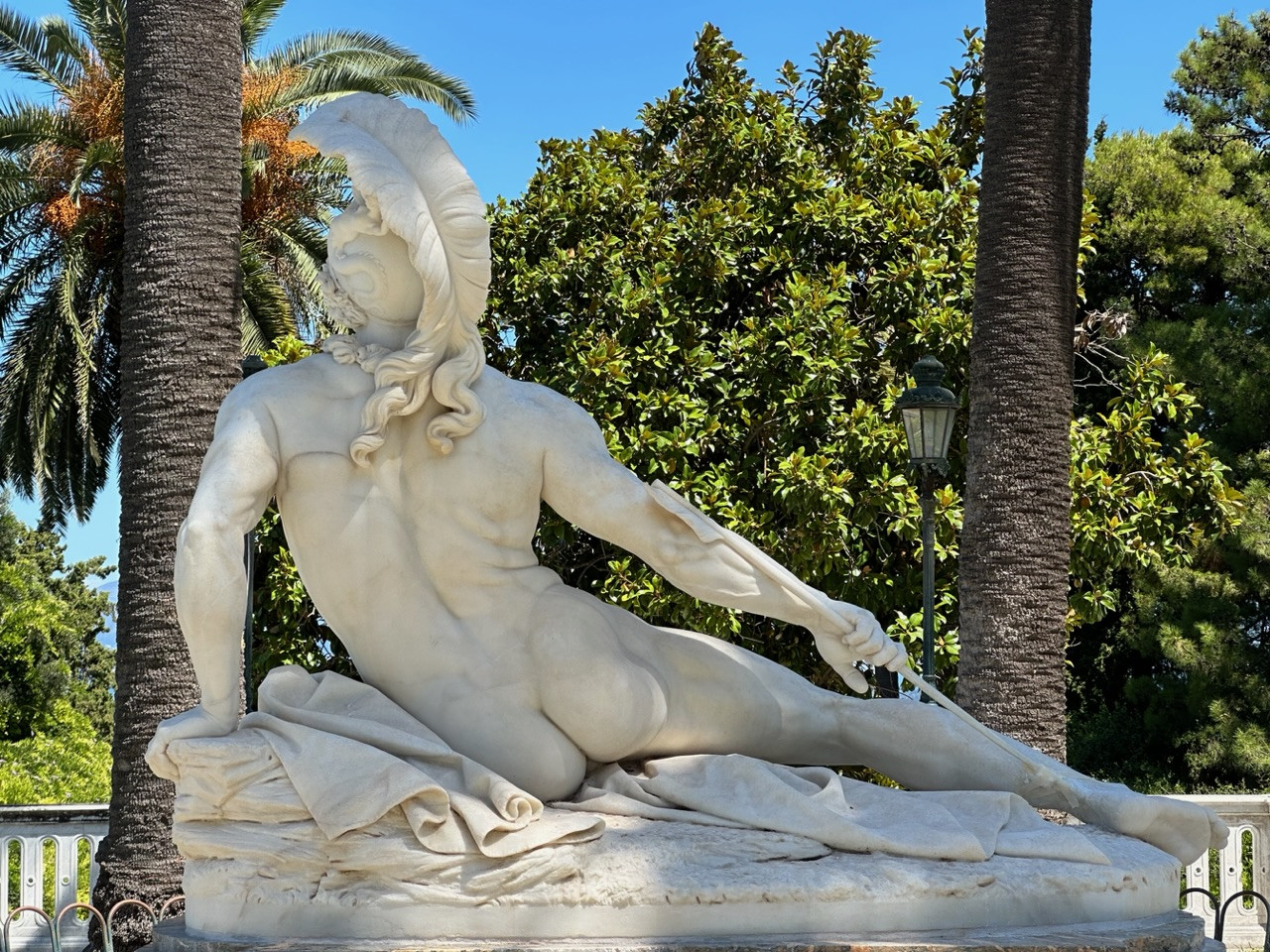 It will thus be the first time that the statue will be seen by the public free from the wear of time and without the absence of the arrow.
At the same time, visitors will have the opportunity to wander among the other statues in the gardens as well as in the lower gardens, where they will be able to admire the also restored statue of Lord Byron and the recently unveiled reclining sculpture.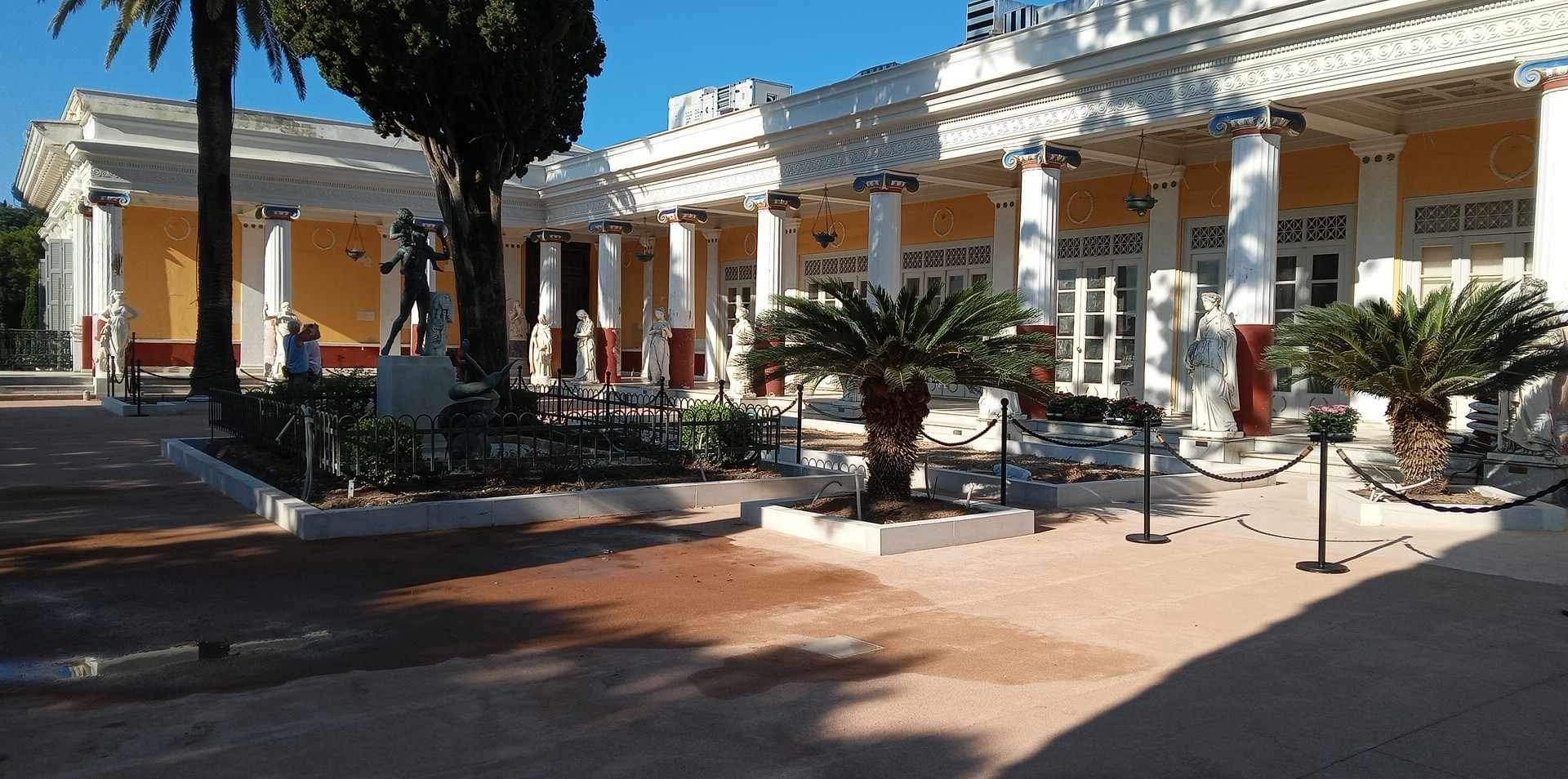 The Achilleion Palace remains a prominent cultural monument for the island of Corfu and its thousands of visitors. Moreover, this year, significant cultural events will be hosted, resulting in multiple benefits for the local community and all those involved in the tourism sector.
For more information: www.achillion-corfu.gr
Photo: ETAD