Top Breakfast Spots in Corfu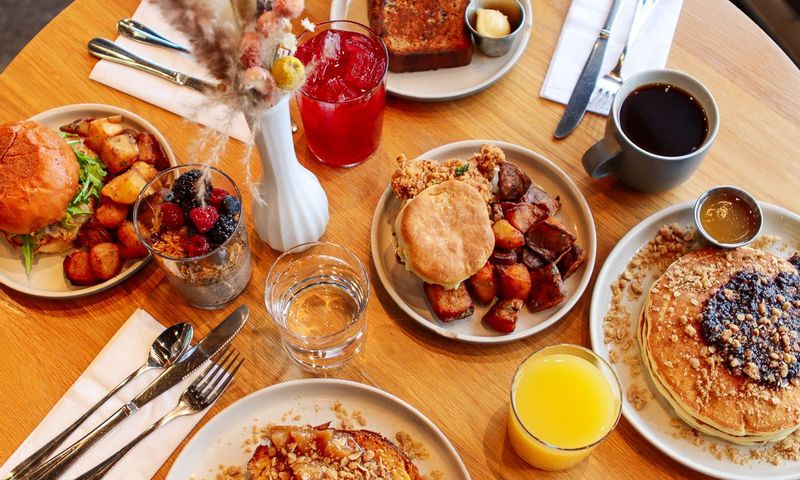 Discover the best spots on our island for a delicious breakfast and coffee!
What better way to start your day than with a delicious coffee in the town centre. After all, a good day starts in the morning... with a coffee, one might say. Breakfast is the most important meal of the day and for this reason it has to be rich to keep us healthy and strong in order to do our daily tasks or start our day dynamically and in a pleasant way. Sometimes we wonder if we could not limit ourselves to a simple coffee and enjoy a proper breakfast instead.
Below you will find delicious and traditional options for breakfast on our island, as well as cafes since coffee is a must in the Greek breakfast. Classic and beloved places of Corfu that have written their own history and have a special place in our hearts as for many of us they are part of our daily routine.
It is known that Corfu's butter is unlike any other. Its delicate taste, creamy texture and rich yellow colour is due to the pure rearing of cows by Corfu's nature. A butter that has been made for 80 years now in the old town. From the time of King Otto to Onassis and Jackie Kennedy, who wanted her breakfast to be accompanied by this particular Corfiot butter, this product seems to have made history. So how could we not include Alexis' dairy shop in Pinia. A rich breakfast combined with honey and fresh bread with which many generations have grown up and is still talked about to this day in every corner of the world. The pleasure is completed with a vanilla or chocolate cream, sheep milk yoghurt or rice pudding with cinnamon.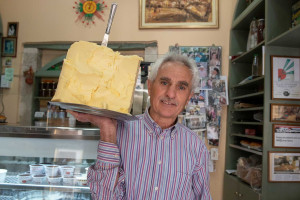 Ag. Vasileiou, Pinia, 26610 39012
In the traditional cafe 'Kabanas' in Bizi Kantouni, breakfast has had a dynamic presence since 1994 with flavours that remind us of the old days at grandmother's house when she made eggs with feta cheese and freshly fried potatoes. Corfu's traditional breakfast meets the taste needs of even the most demanding visitors of the island. Omelets with whatever you wish, strapatsada and traditional pies made with the purest ingredients combined with freshly squeezed orange juice or homemade Greek coffee - the most wonderful way to start your day!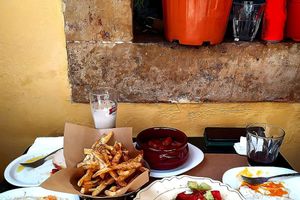 Maniarizi Arlioti 4, Bizi Kantouni, 26610 33520
A small attraction in the heart of the old town that offers everything one is looking for to start the day. A wonderful environment that combines relaxation with liveliness, the old with the new and high quality. At Petrino cafe they take the needs of modern consumers very seriously and they always make sure to offer them the best. From the simple but always popular Greek toast, several options with eggs, which include all the classic and enriched suggestions of a brunch, to delicious waffles and crepes with ingredients of your choice. On the menu you will also find many choices of fresh salads and delicious main dishes, as well as rich platters of cheeses, cold cuts and sweet options, always accompanied by freshly brewed coffee with a view of the Town Hall Square.

Town Hall Square, 26610 43286
At Porcelani in Bizi Kantouni the menu itself will take you to its own wonderland where you can immerse yourself in moments of pleasure, as it is so original and unbeatable. It will be like stopping time in your own fairy tale. The menu includes many classic, signature and vegan options in drinks, savoury and sweet dishes, as well as brunch dishes, named after characters from Disney's famous fairy tale "Beauty and the Beast". The sweet surprises and tasty temptations start with the irresistible signature cheesecake, the famous Babette dessert and the egg themed dishes, continue with the excellent cheese and charcuterie platters and end with the most impressive varieties of fish or meat to accompany any of the fully stocked wine cellar.

Maniarizi Arlioti 7, 26610 42542
A wide range of handmade signature sweets, ice creams, puff pastries and sandwiches are some of the delicacies that you can find. You can enjoy them with your coffee either in the beautifully designed interior space of Evangelia's Sweet Spot patisserie or, if you are in a more relaxing mood, in its green garden or even on the shop's organised beach, while gazing at the endless blue. Choose a unique brunch with sweet and savoury waffles that will fascinate you and which will satisfy even the most demanding palates and, of course, don't miss the signature charlotte au chocolat.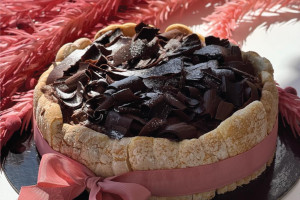 Ipsos Beach, 26610 93557
Breakfast at Starenio bakery has become a delicious habit as it serves the most important meal of the day. All-day snacks that include freshly baked bread, pure organic fruit jams and, of course, Corfu butter. If you prefer your coffee with something sweet, there are also many options - their signature cheesecake with a kumquat or fig base, cool pies made from fresh seasonal fruit such as peach, apple and mango pies, as well as the famous carrot cake. The tasty options continue with orange and lemon creams with nuts, high-quality chocolate, energy bars, syrupy sweets and much more!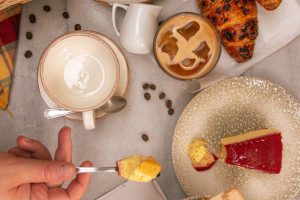 Gilford 61, 2661047370
In the heart of the old town, there is an all-day meeting spot which, as it seems, has come to stay in the hearts of Corfiots with its special modern style and unique flavours. Vittori All Day Long is dedicated to the Greek culture, as the hospitality and the masterful way of preparing both the coffee and the cocktails is part of its philosophy. It is a place where one can relax thanks to its warm atmosphere and enjoy breakfast, brunch or a light meal during the day. The extensive wine and cocktail list wins the visitor over and is another reason for you to visit it.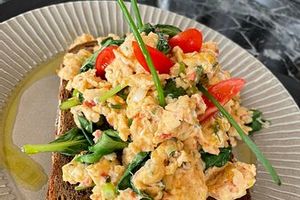 Capodistriou 60, 6943908510
An all-day cafe wine bar with history and character for your daily outings. The 'Josephine' team welcomes you from early in the morning with the smell of freshly ground coffee to start your day. There is a wide variety of food options - savoury or sweet pancakes, sandwiches, pizzas and club sandwiches. In the evening the shop is divided into two levels and you can choose where you want to enjoy your cocktail or wine.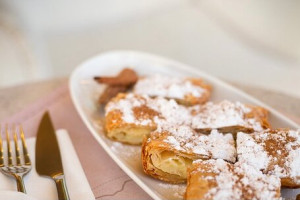 Eleftherias St., Spianada, 26610 27275
When this shop opened in Iakovou Polila St., it revived the whole area. It achieved this by offering great coffee in a beautiful, relaxing space. It is a shop dedicated to Greek culture, as hospitality and the masterful way of making coffee are a part of its philosophy. Its comfortable space with its special mix and match design, create the perfect environment to enjoy your coffee or drink at any time of the day. Quality and taste come as a natural continuation of the hospitality mood.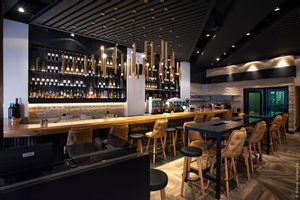 Iakovou Polila 24, 26610 22672
Where the sky is not the limit, since the menu and Skyview's incredible view have no limits! Starting early in the morning with many energising and rich Greek and international breakfasts, smoothies, fresh juices and coffee. If anything will excite you, it's the excellent brunch, with sweet and savoury pancakes, homemade desserts, as well as the wide variety of salads, sandwiches, tortillas, ciabatta and burgers.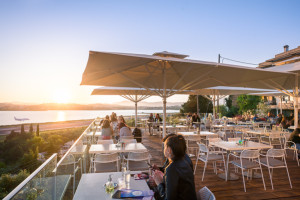 Figaretto 163, Kanoni, 6975533120
At first, one might wonder if they are in Corfu or in a French all-day bistrot. At Stories Cafe you get the feeling that your day starts in a Parisian cafe, where the tables are never in a straight line and each of them has a special story to tell every day. The minimal design, with unique decor and lounge elements that exude warmth, and the team of people who know good coffee and hospitality, create the right atmosphere to enjoy coffee and desserts, food and drinks all day long.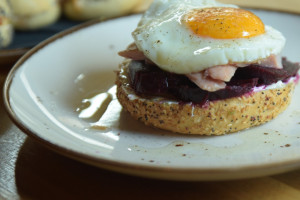 Iakovou Polila 21, 26615 51377
Since 1996, Mikro Cafe has acquired its own regular customers for almost the third decade in a row. You can enjoy your coffee daily in the cafe's unique location, while time seems to have stopped at the same uphill point of the town. It is a meeting point for recognisable figures of Corfu, students, passers-by and tourists alike, and has a special but unpretentious style.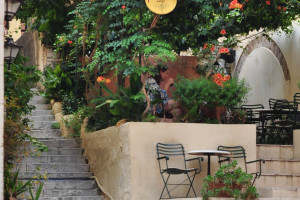 Themistokleous Kotardou 42, 26610 31009
We hope you enjoy it!
ELEANNA VASILAKI