Different bodies join forces to promote Capodistrias Museum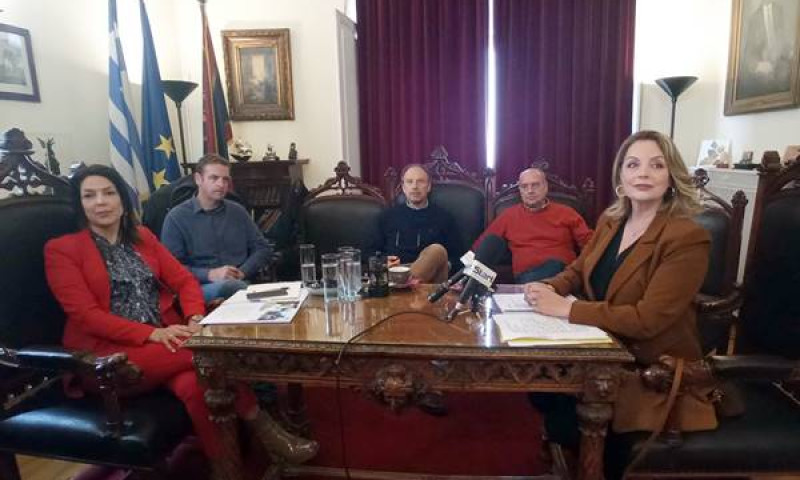 CORFU. Meeting at San Giacomo Old Town Hall to promote the award-winning museum and the Ioannis Capodistrias brand name.
The promotion of the Capodistrias Museum in Koukouritsa, Central Corfu, was the subject of a meeting held Tuesday morning at the San Giacomo Old Town Hall. The President of the National Tourism Organisation Angela Gerekou and the Central Corfu Mayor Meropi Ydraiou participated at the meeting, while also present were the Deputy Mayor for Tourism Panayiotis Varouchas, the museum's Board President Athanasios Makris and the Secretary-Treasurer Spyros Padovas.

As Ms. Gerekou said, the aim of the meeting was to seek ways of cooperation between the different bodies (National Tourism Organisation, Municipality, Ionian Islands Region, Corfu Port Authority, hoteliers, tour operators) for the promotion of the Ioannis Capodistrias brand name through the museum. As she said, the National Tourism Organisation intends to assist this effort through its 17 offices around the world and through its social media to promote this project.

"As the National Tourism Organisation we support cultural and historical tourism and we strongly believe that it can be developed. Corfu must take the lead in this sector. What could be more important than the name of Ioannis Capodistrias both in Greece and in Europe. He was the first one to envision a united Europe. Do we know this? I am afraid that most Greeks do not know it and that is why we need to communicate it with a communication strategy to make it known to the general public", said Ms. Gerekou.

Meropi Ydraiou referred to the personality of the first Governor of Greece Ioannis Capodistrias, pointing out the necessity of promoting and highlighting the museum in order for it to become a historical and cultural cell that will characterise Corfu and our country in general.

The museum's Board President Mr. Makris referred to the daily efforts made for this purpose despite the financial difficulties that exist, noting that this meeting that took place demonstrates the interest in supporting and promoting the museum.