Ionian University to take over historic Bank of Greece building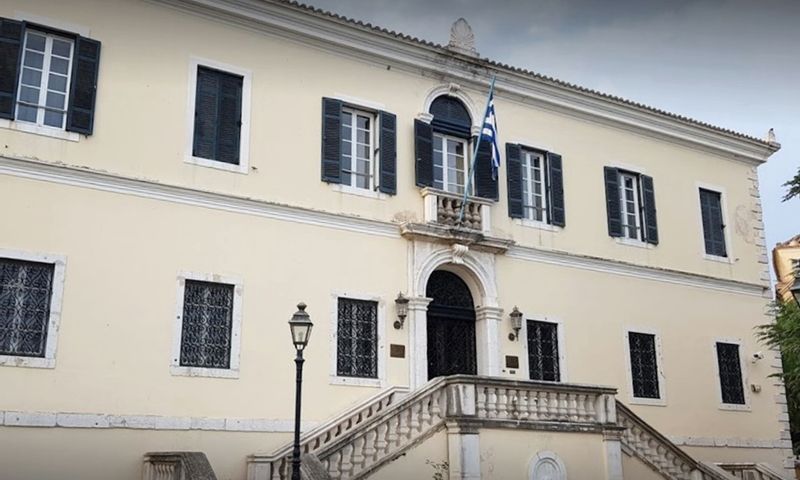 CORFU. The purchase price of €2.4m will be covered entirely by approved funds from the National Development Programme.
The agreement for the purchase of the Bank of Greece's property was signed on Friday, April 7th, between the Ionian University and the Bank of Greece, as reported by Enimerosi on April 5th.
The agreement was signed by the Dean of the Ionian University, Professor Andreas Floros, and an authorised representative of the Bank, a senior administrative officer.
The Bank of Greece branch in Corfu closed permanently in September 2022, despite protests by employees and local political figures. The operations were transferred to the Ioannina branch.
The property in question has a total area of 1272.84 sq.m., within a plot of 1554.45 sq.m. on Dimarchou Kolla Street. It has iconic significance and particular historical value, and is located within the fabric of the old town of Corfu.
Solution to the University's requirement for buildings
The acquisition of the building is of particular value to the Ionian University, as it provides a partial but immediate solution to the broader building problem facing the institution in Corfu Town, which affects both the sustainability and developmental prospects of its academic facilities.
With the signing of the pre-agreement, the Ionian University has now been given the opportunity to initiate the process of functional configuration of the building's spaces based on the educational and academic needs that its use will cover. At the same time, in the coming days, the official delivery-receipt process of the building will take place, while the signing of the final purchase contract has already been scheduled.
The purchase of the property was recently agreed upon by the two parties, following a purchase proposal submitted by the Ionian University and approved by the Bank's Board of Directors. The agreed purchase price is €2.4m, which will be fully covered by already approved funds from the National Development Programme.