Project to repair Corfu EKAB building put out to tender at last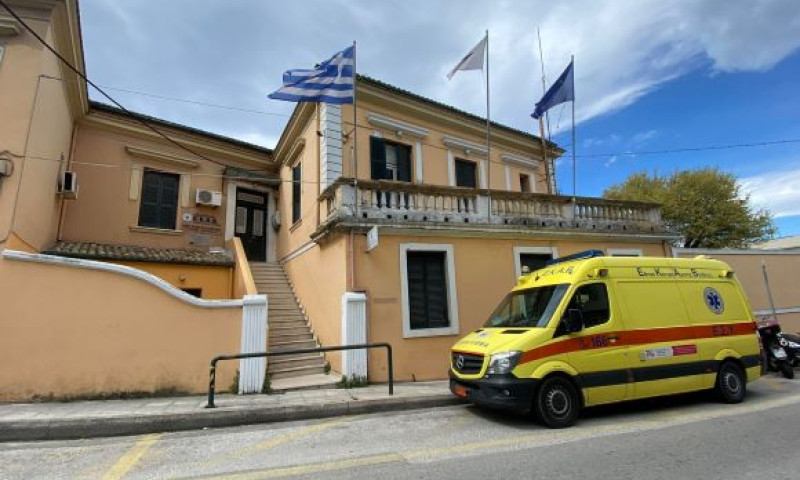 CORFU. The works concern exclusively the repair of damage to protect the building and the employees.
The EKAB employees' continuous calls for the repair of the EKAB building in Platytera, until a more suitable one is found to relocate it, have paid off. The project has finally been put out to tender by the Regional Authority, following the contract signed by Rodi Kratsa with the EKAB management in Athens last December.

One month after the approval of the Regional Authority's budget by the Decentralised Administration, the project has been put out to tender for the selection of the contractor who will carry out the necessary repairs.

Even though the work that will be carried out does not include the removal of asbestos from the roof, it will significantly improve the daily life of the 25 or so employees until a new suitable space is found that will meet the requirements for the relocation of the Ambulance Service.

In particular, the works concern exclusively the repair of damage necessary to protect the building and the employees.

In particular, the following works are expected to be carried out:

- Replacement of the false ceiling with plasterboard
- Replacement of the existing ceiling lights with LED panel lights
- Replacement of 11 windows and 2 balcony doors, as well as painting of the shutters
- Replacement of the entrance door
- Paintwork on the interior


In one year

The project has to be completed in one year from the signing of the contract. The submission of bids ends on Monday 10 April at 10:00 and the online opening of tenders will take place on Thursday 13 April at 10:00.


Since 2003

Since 2003, the Corfu EKAB has been housed on the 1st floor of a building in Evangelos Napoleon St. in Platytera. The space was granted for free use by the Municipal Land Agency. From time to time, on the initiative of the employees, light maintenance work was carried out (e.g. paintwork), but the damage needed more serious intervention.

Frequent requests were also made to the Technical Services Department to bring the building into a better condition for the employees until a new more suitable one could be found. The current building was considered unsuitable for the housing of the Corfu EKAB because of its inadequate maintenance and the lack of the necessary parking space.

It is worth noting that only 5 out of the 7 ambulances can park in the outdoor area of the building, while there have been cases where vehicles were hit, because they have to park on the street. In fact, the fleet is expected to increase following the completion of the tender for the supply of 9 more ambulances through the ESPA 2014-2020 programme.