Potamos bridge closed for repairs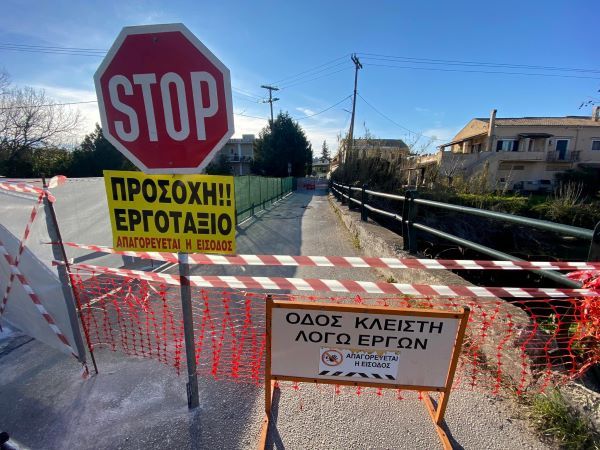 CORFU. Repair work has finally begun on the bridge after a 15-month wait.
The Potamos bridge is closed to traffic, including motorcycles, in order to carry out the necessary repair work.
Ionian Islands Regional Administration has announced that all traffic will be diverted and pedestrians will only be able able to cross at specific times depending on when the work allows it.
Deputy Regional Governor for Corfu Kostas Zorbas said that special traffic measures had been expected to be put in place on Monday 6 February but they were eventually implemented two days later. Signs and tapes have now been placed to prohibit traffic crossing.
Based on the new study produced, there will be static reinforcement of the bridge both on the surface and with cement injections at the base as opposed to the original plan for work to be done on the river bed.
Following the damage done by the 'Ballos' storm on 14 October, 2021 the bridge was considered unsafe for pedestrians and vehicles and was theoretically closed. However, due to lack of policing the measure was never implemented and pedestrians and vehicles used the bridge as normal.
MARIA BAZDRIYIANNI