Festival of love and support for Ukraine children in Benitses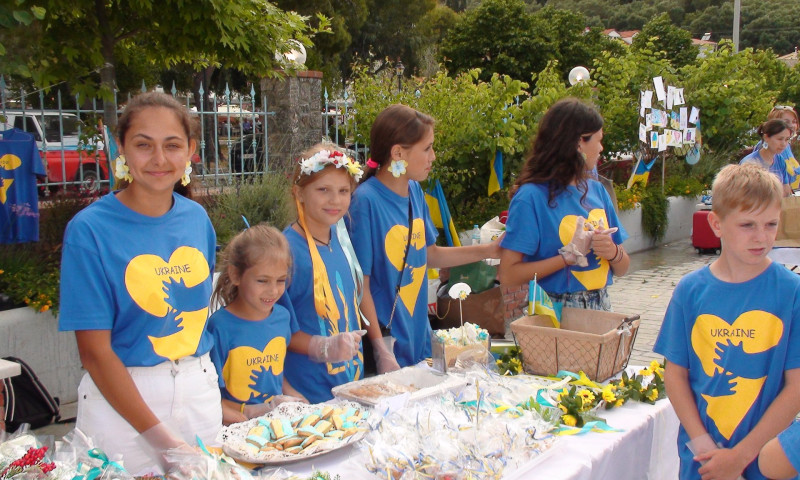 CORFU. Refugee children from Ukraine in Corfu sent a message of peace with their paintings and handcrafts.
The Ukrainian ΄Chervona Kalyna΄ Society organised a festival with refugee children from Ukraine at Benitses Marina on the occasion of International Children's Day, which is celebrated on 1 June.
Ukrainian children met up with children from Corfu and played, danced and sang together.
With the help of Benitses Marina and the philanthropic organisation 'Purpose of Life', the children prepared a wonderful programme with handcrafts, paintings and gifts which they made themselves.
The money that was collected from donations and the bazaar will be sent to Ukraine to help the children suffering in the inhuman conditions of the war.
Photos: Spyros Sourvinos