First Ukrainian families arrive in Corfu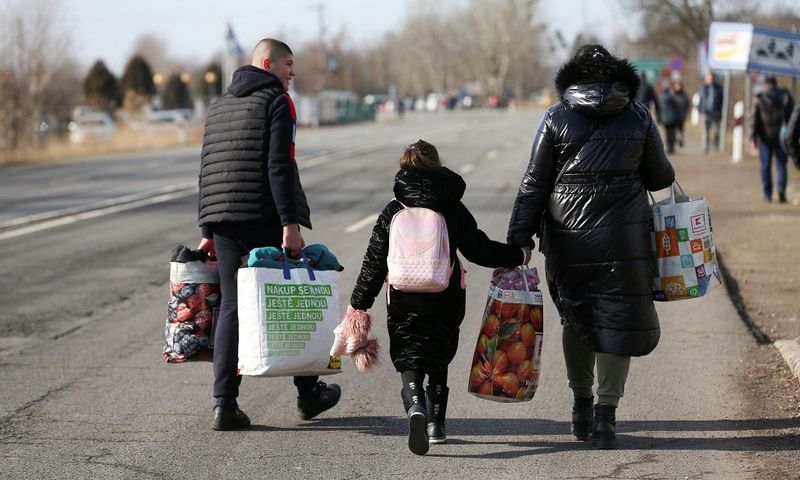 CORFU. Three children are already going to Greek schools – two of them in primary and one in secondary schools.
The first refugee families from Ukraine have already arrived in Corfu. To date, six families with children have arrived, who have slowly begun to integrate into the new environment, after leaving their homeland.

In their first steps, they have several bodies by their side that are ready to help in any way they can.


In Greek schools

Three children are already going to Greek schools – two of them in primary and one in secondary schools. Ionian Islands Regional Director of Education Petros Aggelopoulos told Enimerosi that "these are children whose parents have said that they want their children to go to a school in Corfu. Their adaptation is gradual and according to the preparation we have made in cooperation with the Ministry of Education and the Central Corfu Municipality."

The main problem in this initial phase is the language as they do not speak Greek, but teachers communicate with them in English, when the children know the language. "They have only been here for a few days. Time will tell how they will continue their education uninterrupted, while they will be offered psychological support to help them feel safe and overcome their traumatic experiences. The Ministry is also planning to publish information leaflets in Ukrainian with more useful information", added Mr. Aggelopoulos.

The President of the Ukrainian Community of Corfu Larissa Kuliasha is in contact with them for anything they need. "The six families that have arrived so far are staying with relatives or friends. We are trying to find them homes, because they are young people who want to live in their own place, to work and not become a burden to anyone. They could work in tourism businesses and some women could perhaps look after children. We already made sure that three families will be given food from the Metropolitan Church's food kitchen, while we also collected and gave them clothes. Very important is also the help given by the scouts, who will even integrate the children into their community, so that they can develop interests and social relationships," Mrs. Kuliasha told Enimerosi.

"The Hellenic Red Cross is also there for them for anything they might need," said the social worker of the Corfu branch of the Hellenic Red Cross Emily Kosteletou. "We are also already collecting long-life foodstuffs, healthcare items and basic necessities, while just yesterday we received a significant amount of items from the Ionian Islands Region."

"The Region will stand by these families", said the Deputy Regional Governor Melita Andrioti, who was the one who gave the items collected to the Red Cross.


Unofficially

"It is worth noting that there is still no official registration in Corfu," said Mrs. Andrioti. "Precisely because they are families who have gone to their friends and families, the information we have is through the local Ukrainian community. At the moment, official registration of the refugees is only done in Athens and Thessaloniki."

According to a recent EU decision, refugees will automatically be granted a 12-month residence and work permit, as well as medical care.