Humanitarian aid for Ukrainians from ΄Mantzaros΄ Philharmonic Society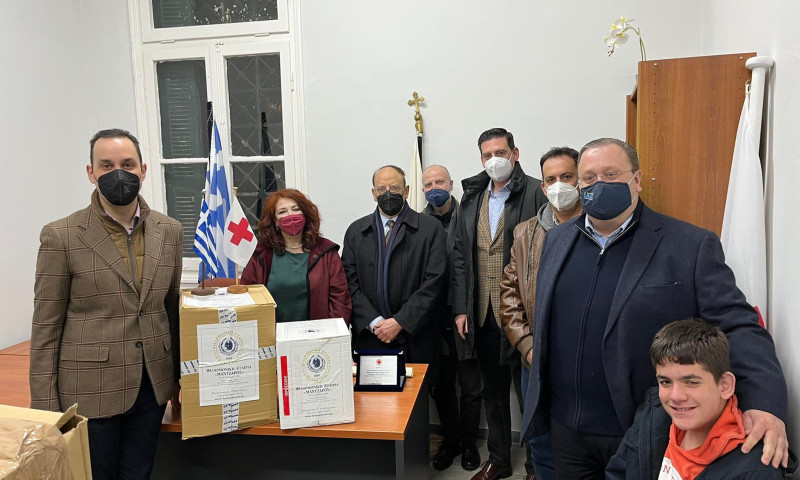 CORFU. ΄Mantzaros΄ Philharmonic Society donated medicines and healthcare items to the Red Cross for Ukrainian war victims.
'Mantzaros' President Ioannis Trivizas, board members and conductor Socrates Anthis handed over the donations to the President of the Corfu branch of the Hellenic Red Cross Maria Dimoula and Secretary Kostas Lintovois to be sent to Ukrainian war victims.

Ioannis Trivizas made the following statement:

"Despite the fact that it is not in a very strong position financially, 'Mantzaros' Philharmonic Society decided that, as a cultural and educational organisation with over a hundred years of history, we have to contribute as much as we can in this tragic situation.

We cannot remain indifferent when there is a war so close to us, which has led to so many deaths and so many refugees.

We declare that we are here to give us much help as we can to our fellow humans and provide whatever relief we can in their hour of need."