AURA FINE DINING A LA CARTE RESTAURANT BY CPBH THE NEW BEST OF ON CORFU ISLAND!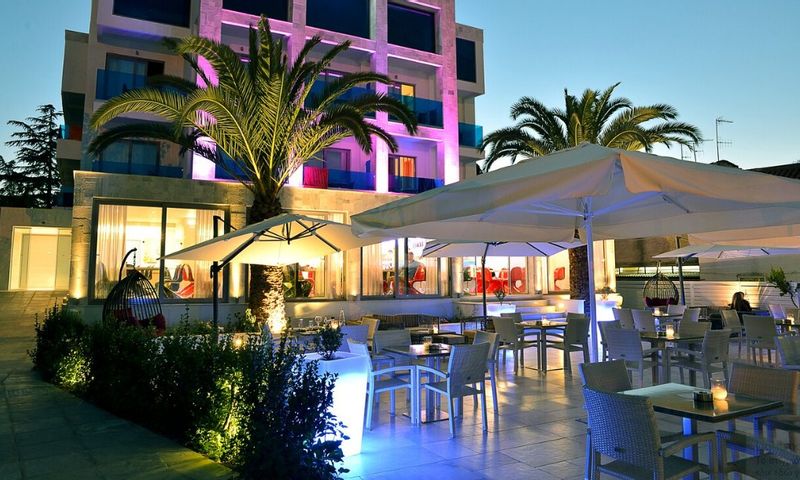 Introducing Aura Fine Dining Restaurant by CPBH with the collaboration of multi-awarded chef Aristotelis Megoulas.
Advertorial
Aura Fine Dining Restaurant's concept was inspired by the words of our great poet Odysseas Elytis:

"If you dismantle Greece, you will be left with an olive tree, a vineyard and a boat. So, with the same components, you can rebuild it."

Executive chef Aristotelis Megoulas along with head chef Philippia Roidou and their culinary team used a gentle breeze of creativity to devise a menu inspired from tradition that guides us through the Greek summer. The cuisine is innovative Greek and Mediterranean fusion with an emphasis on Corfian flavors.




Head chef selects daily the best in season, high quality ingredients, supporting small local producers. Fresh fruits and herbs often come from our gardens. Making sure that all products come from sustainable farming and fishing with respect to our planet. Not to forget the offers of vegetarian and gluten free options.




Furthermore, restaurant's wine list and bar menu emphasize on the best Greek wines, a variety of cocktails and beers, including fresh ones from the Corfu Beer microbrewery.

A soft ambience, with candlelight dining under the stars and gentleback round, relaxing music that resembles the gentle breeze of Greek summer….




Aura Fine Dining Restaurant
Corfu Palma Boutique Hotel
49083 Dassia - Corfu
Call to book 26610 93941
Email: [email protected]