Corfu΄s Museums:Exhibition in Municipal Theatre foyer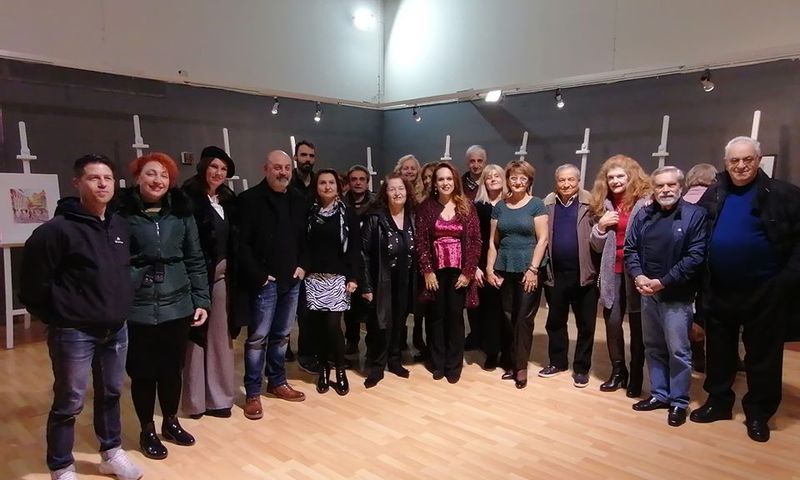 CORFU. Opening of the ΄Corfu΄s Museums΄ exhibition with 32 works by 24 artists from the Union of Corfu Artists.
The works are inspired by museums - places where evidence of human civilisation is collected with materials showing the history of humanity and the natural world.
The President of the Union of Corfu Artists Elena Souaref read out a letter from the museologist Mr. Sarantidis, who was unable to attend. Deputy Mayor for Culture Chrysoula Tombrou and Corfu ND MP Stefanos Gikas were also present and gave short addresses.
The exhibition runs until 18 January
Opening times: 10:00 - 14:00 / 18:00 - 21:00
Participating artists:
Dimitris Analitis, Giorgos Valvis, Marili Vlachou, Angelos Yiorgas, Kostas Grammenos, Theofilos Grammenos, Adriana Gasteratou, Magda Dimoudi, Olga Capodistria, Fotini Karlafti, Filis Kentarhos, Marilena Kitsaki, Dimitris Makris, Natasa Martinou, Takis Metallinos, Iliana Metallinou, Elisavet Mouzakiti, Spyros, Mouratidis, Elena Xidea, Karla Bellou, Nina Petrovic, Elena Souaref, Lola Triantou, Alexandra Bala Kouvara.
See more photos
here
.