Pool lift at the Sports Centre swimming pool for those with mobility problems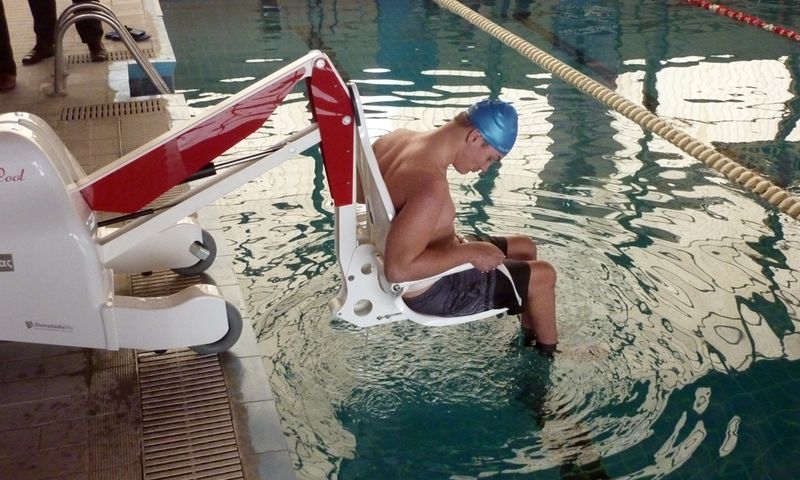 CORFU. The new pool lift at Corfu Sports Centre swimming pool was presented this afternoon.
Corfu Mayor Kostas Nikolouzos and Deputy Mayor for Social Welfare Andreas Skoupouras presented the pool lift with representatives from Corfu special needs associations in attendance.
The use of pool lifts has been growing worldwide - a new innovative system to aid those with mobility problems in and out of the pool. They have multiple safety systems and provide complete stability and balance in transportation and in raising and lowering the swimmer.
The Mayor told the local media that the pool lift is yet another initiative by the Municipality to allow accessibility for those with mobility problems - in this case to the swimming pool.
L to R: Andreas Skoupouras, Deputy Mayor for Social Welfare; Kostas Nikolouzos, Corfu Mayor; Spyros Zoumpoulidis, President - Association for Parents & Guardians of those with Special Needs; Yiannis Makantanis, Director - Corfu National Sports Centre