Regional Governor: Police Chief should be suspended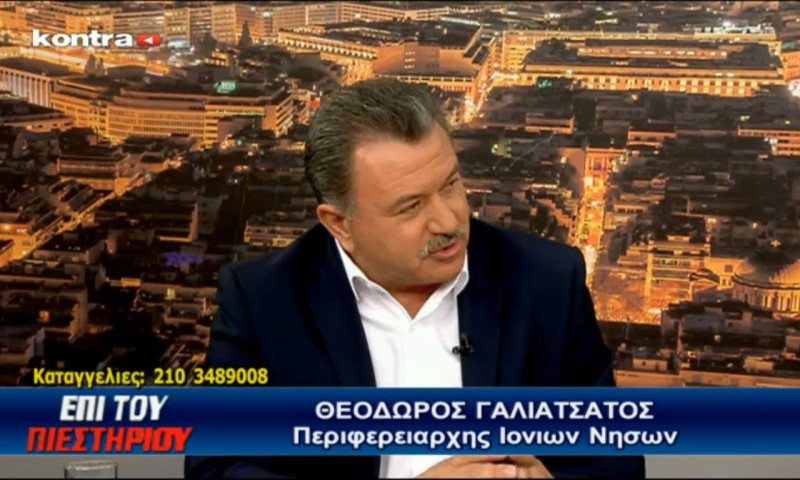 CORFU. Strong words from the Regional Governor, Theodoros Galiatsatos, in a post on Facebook regarding the Lefkimmi landfill arson.
In his angry post he accuses both the prosecutors and the police of inertia in allowing the continuous destruction of property at the Lefkimmi facility to go unpunished. The Regional Governor also castigates "a large number of political personalities who continued and continue to consort with the 'serpent's eggs'!

The Governor's Post:

The arson today (Sunday) at the Lefkimmi landfill facility is a direct attack on the interests of Corfu residents and the public interest in general.

Several months ago we warned of the 'serpent's egg' hatching within the so-called local organizations. Today the serpent has bitten and is on the attack!
A large number of the island's political personalities continued and still continue to consort with them and most important of all, the local law enforcement authorities weren't bothered and are still not bothered by the daily threats and attacks on the lives, safety and dignity of those who are working legally on the management of solid waste and the operation of the landfill.

As well as the instigators of today's destruction of public property - who should be found and dealt with immediately – and the political figures from all the parties, who aided and abetted them and continue to do so, huge responsibility lies with the local law enforcement authorities for continuously allowing the vandals to go unpunished.

How many were prosecuted for the previous destruction at Lefkimmi landfill?

How many were prosecuted for obstructing the installation of the power supply?

How many were prosecuted for closing the road to the landfill?

We believe that the police force in Lefkimmi should be suspended as well as the Corfu Chief of Police as they didn't prevent today's destruction.

We believe that the Corfu Prosecutor's office should immediately use all the available evidence and do its duty without hesitation.

THE RESIDENTS OF CORFU should face the developments calmly and seriously, giving their support to the implementation of the plan for solid waste management, which is the only legal and realistic way out of the crisis.

THE DEMOCRATIC RESIDENTS OF LEFKIMMI should immediately isolate the non-law-abiding local elements and contribute positively to finding a solution to the problem and accept their own share of responsibility in the management of solid waste.