High demand from foreign nationals for luxury properties in Corfu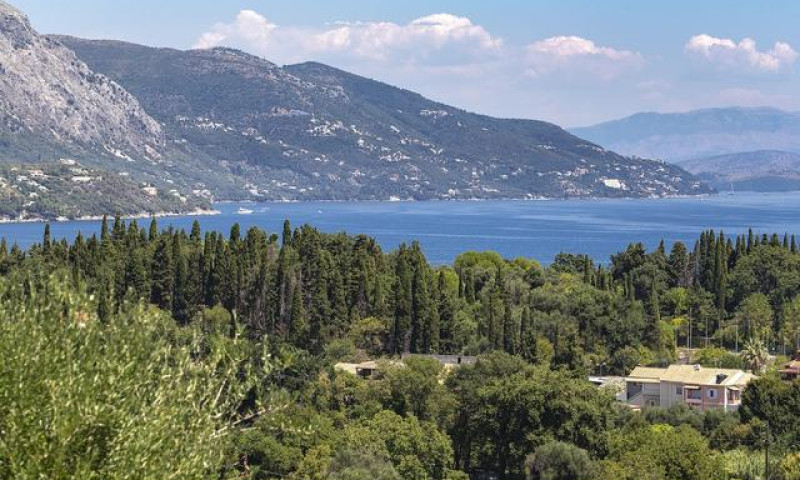 CORFU. They are paying large amounts in order to acquire the land or villa of their dreams. Significantly reduced interest from middle-class clients for properties up to €200,000.
The demand for luxury property in Corfu is continuing at the same level and is even increasing. At the same time, however, a significant drop has been observed in middle and lower-income clients.
The real estate market in Corfu is moving at two speeds this year, as experienced agents have noticed. On the one hand, there is an increase in wealthy buyers who are willing to pay high prices to acquire the land or villa of their dreams. On the other hand, there is much less demand for properties valued between 50,000 and 200,000 Euros, which were sought after by middle and lower-income clients.
"Last year was the best year in the last 10 years," real estate agent Dionysis Pangalis told Enimerosi. "This year, we are witnessing a 20%-30% increase in high-end clients looking for luxury residences for purchase or seaside plots to build, and at the same time, a 60% decrease in small clients interested in old houses."
Highest in demand
According to the recent report from Greece Sotheby's International Realty (published on 11/09/2023) regarding the first half of the current year, Corfu is leading in preferences for luxury homes in Greece at 18.1%, ahead of the Athens Riviera (9%), Mykonos (7.4%), the centre of Athens (5.6%), Paros (5.1%), Lefkada (4.5%), Crete (4.3%), Kea (3.7%), Tinos (3.4%) and Rhodes (3%).
"Corfu remains the most popular destination, reflecting the enduring charm of the island for those seeking luxury properties. The Athens Riviera recorded a significant increase in demand, surpassing the traditionally sought-after Mykonos, which experienced a 17.9% decrease compared to the first half of 2022. Notably, the centre of Athens rose to 4th position, surpassing several renowned island destinations. This shift indicates a growing attraction to urban luxury living within the vibrancy of the Greek historical capital," the report states among other things.
Buyers and prices
Israelis, Americans, Australians and, to a lesser extent, Europeans are primarily the ones who do not hesitate to spend up to millions to acquire a luxury residence in Corfu, as experienced real estate agents point out.
Prices vary depending on the amenities, location, condition and whether it has a view - ranging from 500,000 Euros to 10 million Euros. "Interest in luxury homes has increased since last year," said Mr. Pangalis. "The most expensive villas are located in the area from Nissaki to Kassiopi. The prices range from 5 to 10 million Euros."
He says that the interest in acquiring a residence in the old town remains undiminished and constant. However, there is no availability, and in the event that a house is found, the price per square metre ranges from 4,000 to 5,000 Euros for a house in good condition. Additionally, there is high demand for seaside plots from Paleokastritsa to Halikouna, from Barbati to Nissaki, as well as in the central-western areas from Ai Gordis to Halikouna. On average, the price per stremma 100,000 to 120,000 Euros."
"For example, seaside plots of land totaling five stremma in good locations in Halikouna and Paramonas are selling for around 500,000 Euros," real estate agent Thanasis Grammenos told Enimerosi.
Decrease in demand
Meanwhile, although more economical options for property purchases are available in the interior of the island, there is not the expected interest. "We see a decrease in demand for small and old houses in villages and other areas that are sold for 50,000 to 200,000 Euros," said Mr. Pangratis. "The number of lower-level clients with these financial capabilities has decreased."
MARIA BAZDRIYIANNI
Photo@PIXABAY