Deputy Minister of Tourism to attend Corfu International Festival of Mediterranean Cultures official opening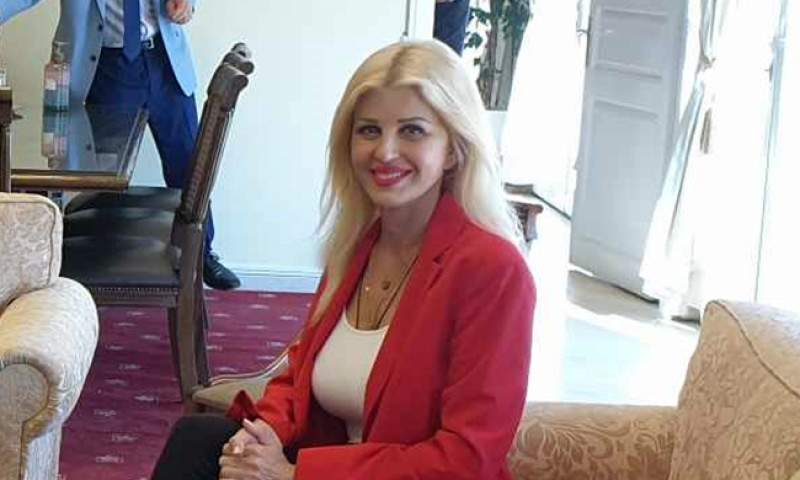 CORFU. She will represent the Prime Minister and the government at the festival opening.
The Deputy Minister of Tourism Elena Rapti will attend, representing the Prime Minister and the government, the opening of the Festival of Mediterranean Cultures, which will take place in Corfu 6-10 September, organised by the International Council of Organisations of Folklore Festivals and Folk Arts - CIOFF®, the Ionian University and the Sinies Educational and Cultural Society.
The official opening of the festival will take place at 09:30 on Wednesday 6 September at the Ionian Academy.
Preparations are nearly complete for the International Festival of Mediterranean Cultures. Countries have already submitted their participation and the festival programme has been finalised. For five days, the entire island from one end to the other will be transformed into a showcase for the cultural heritage of the Mediterranean.
Cultures, colours, music, dance, scientific knowledge and art will come together in a multicultural dialogue, in a celebration of our intangible cultural heritage.
The programme, among other things, includes presentations of traditional dances from the participating countries, exhibitions of traditional costumes and musical instruments, parades of dance ensembles, scientific lectures and an economic forum.
The events will take place in the Corfu Town, as well as in Acharavi, Kassiopi, Sinies and Agios Matthaios.
The Mediterranean Cultures Festival, an established event of the CIOFF® Southern Europe Sector, is being held under the auspices of the President of the Hellenic Republic, Katerina Sakellaropoulou, and is being organised on the occasion of the 20th anniversary of the UNESCO Convention (2003) for Intangible Cultural Heritage.
It is being organised in collaboration with the Ionian Islands Regional Authority, the Regional Union of Ionian Islands Municipalities, the Municipality of North Corfu and the Municipality of Central Corfu and Diapontia Islands.
It is supported by the Ministry of Culture, the Ministry of Shipping and Island Policy, the Ministry of Tourism, the Greek National Commission for UNESCO, the Greek National Tourism Organisation (EOT), the Central Union of Chambers of Commerce of Greece, the Ionian Islands Regional Agrofood Partnership, Corfu Chamber of Commerce, the UNESCO Chair of the Ionian University, the Department of Audio and Visual Arts, the Department of Foreign Languages, Translation, and Interpretation, the Department of Digital Media and Communication, the Department of Archives, Library Science, and Museum Studies of the Ionian University, the Department of Networks and Communications of the Ionian University, the Institute of Greek Music Heritage (IEMH), the Academy of Art in Szczecin, Poland, the 'Old' Philharmonic Society and the San Giacomo Cultural Association.
Also supporting the festival are the Corfu Ephorate of Antiquities, the Museum of Asian Art, the Holy Metropolis of Corfu, Paxos and Diapontia Islands, the Central Corfu Municipal Art Gallery, Corfu Port Authority, Corfu Hoteliers Association, Corfu Regional Scout Association, Corfu Chef's Club, the Hellenic Red Cross, the Mastora Clinic and the "Therapia" Clinic.
See the full programme here.