No new students at Corfu School of Tourist Guides this year either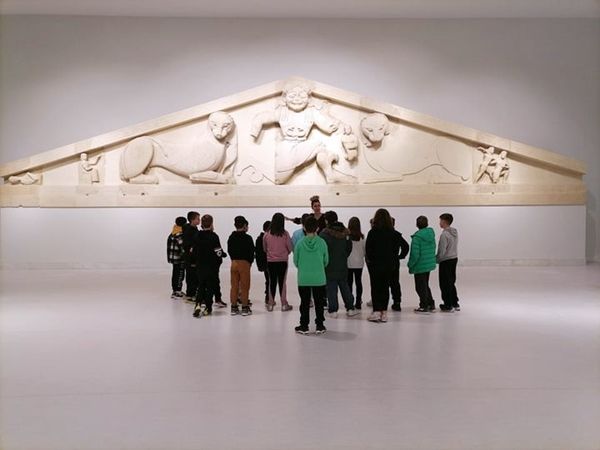 Corfu School of Tourist Guides
ATHENS. Despite the reactions of the tourism and political bodies, the Ministry of Tourism announced that applications can be submitted only for the Schools of Athens, Thessaloniki and Rhodes.
It is unknown what will happen with the Corfu School of Tourist Guides, which for two years now has been degraded despite the occasional assurances from ministers that actions are being taken to support it.
Following a decision by the Deputy Minister of Tourism Elena Rapti published yesterday, the deadline for the submission of applications for students' admission this academic year (2023-2024) only concerns the Schools of Tourist Guides in Athens, Thessaloniki and Rhodes.
The Ministry of Tourism only stated that "recruitments are being planned for the Rethymnon and Corfu Schools of Tourist Guides with the aim of permanently staffing and strengthening them for 2024".
What actual support?
In fact, the Deputy Minister of Tourism, responsible for Tourism Education and Special Forms of Tourism, Elena Rapti, said the following among other things: "In the Ministry of Tourism we give priority to upgrading the quality of Schools of Tourist Guides with actual support by planning a series of initiatives to resolve issues that concern them. At the same time, we ensure that the high needs of the tourist market are met with a view to providing a high level of tour services throughout the country."
Nothing changed
Just a year ago, there have been many reactions both from political and professional bodies with the Ministry assuring that new students would be admitted in 2023.
There was also a strong reaction from the professional and tourist bodies of the island (Corfu Hoteliers Association, Corfu Federation of Tourist Accommodation Owners, Association of Corfu Travel Agents and Ionian Federation of Commerce and Entrepreneurship) that had sent a joint letter to the then Deputy Minister of Tourism Sophia Zaharaki asking that the Deputy Minister reconsider her decision not to admit new students in 2022 and especially to recruit immediately the necessary number of administrative and teaching staff that will ensure the smooth and uninterrupted operation of the Corfu School of Tourist Guides.
Political parties had intervened then but nothing changed. The administrative support is still provided by the School in Thessaloniki, the Secretariat of the School in Rhodes is operating as Secretariat for the Corfu School and essentially there are no longer any students, as the last ones had been admitted in 2021.
CHRISTINA GEREKOU