Autopsy shows that horse died of pulmonary emphysema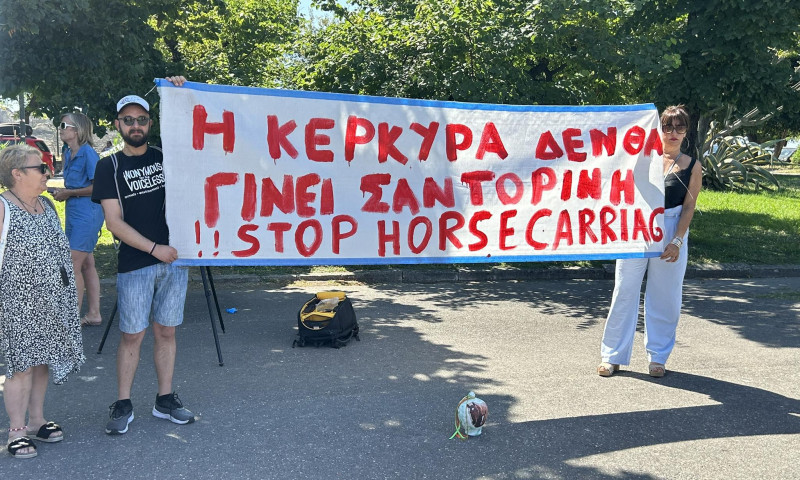 CORFU. Police say no arrest has been made as there was no evidence of abuse - Animal lovers hold protest demonstration.
This morning, the animal welfare organisation The Ark held a protest gathering displaying the slogan "Corfu must not become Santorini."
Angeliki Anthi, a member of the animal welfare association, spoke to local media about the need to tighten legislation for the protection of working animals and to respect their need for rest, especially in hot conditions.
Autopsy
No signs of abuse were found in the horse that collapsed and died yesterday in the middle of the road, outside the Orfeas cinema, according to the autopsy report conducted by a veterinarian from the Regional Veterinary Service and a private doctor.
Veterinarian Spyros Desyllas, who participated in the autopsy, told Enimerosi that there were no signs of dehydration, and it was determined that the horse was well-fed and in good physical condition.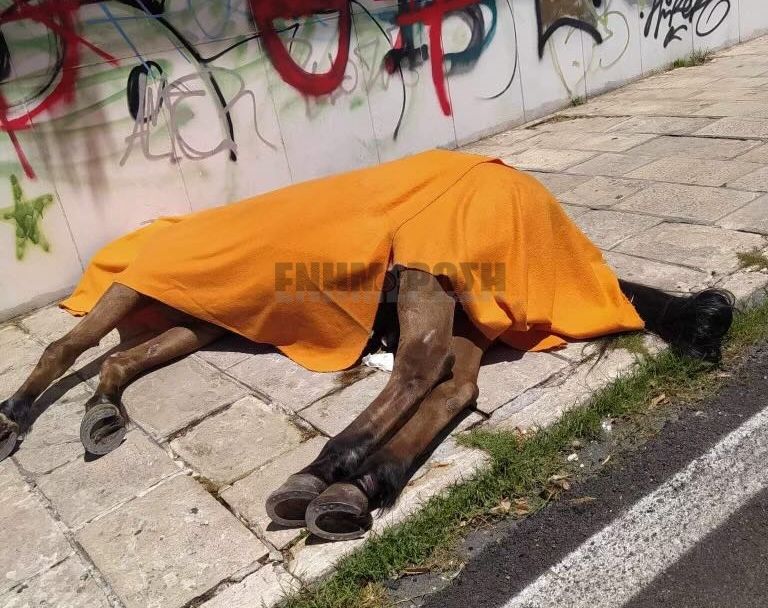 The cause of death was attributed to pulmonary emphysema, which, according to veterinarians is a condition that can occur suddenly. However, it is not known whether and when the animal had recently been examined.
The horse was approximately twenty years old, which is considered middle-aged. According to welfare guidelines, horses can work until around 32 years of age on average.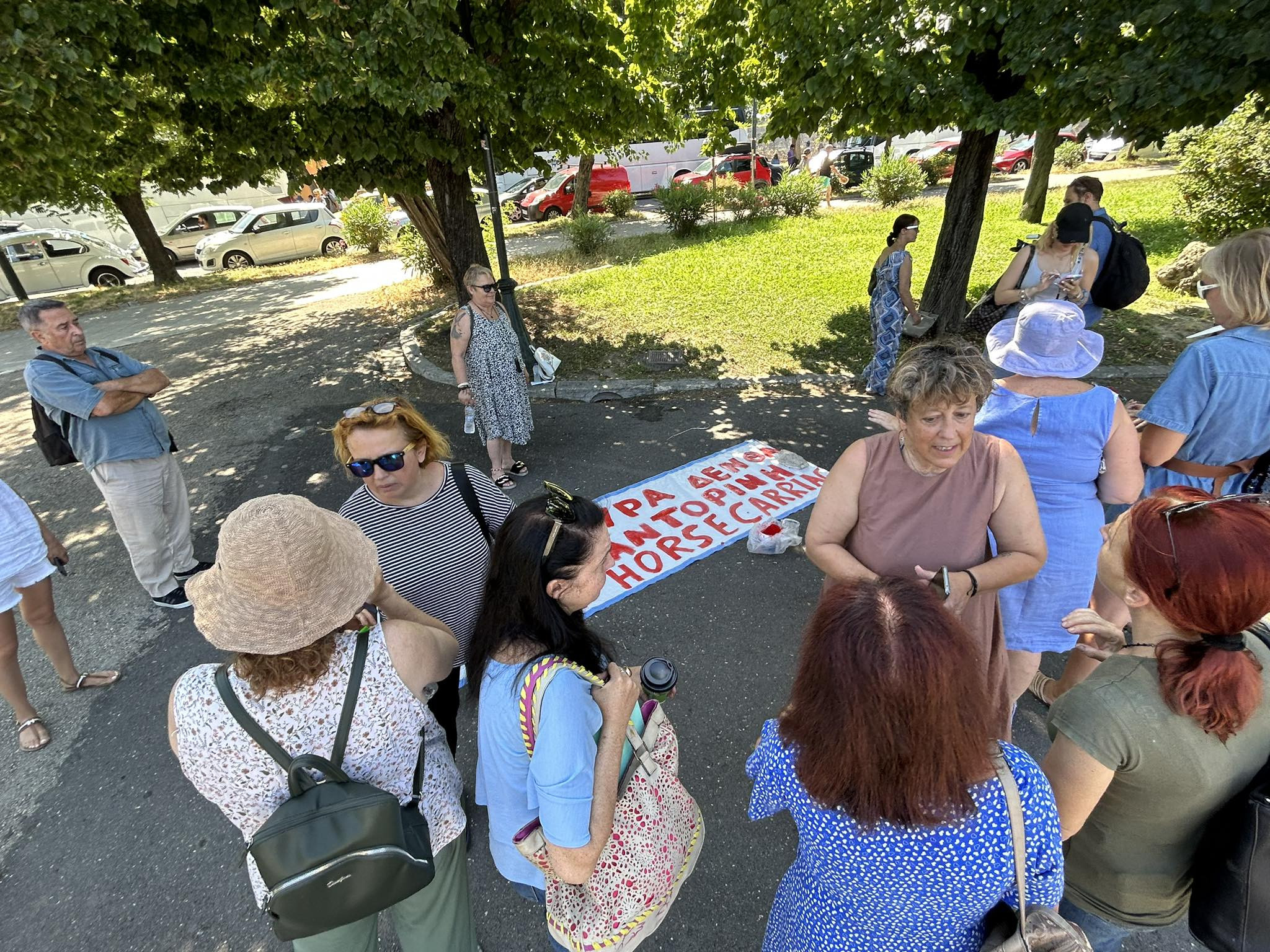 No arrest
Regarding the horse carriage owner, who testified yesterday to the police as part of the investigation, police sources confirm that no arrest has been made as there are no indications of abuse.
However, the circulation of the animal under conditions with high temperatures has sparked controversy. A storm has erupted on social media with a video showing the angry reaction of the carriage owner towards a cyclist who approached the dead animal, expressing his sorrow.
The police authorities are continuing their investigation into the circumstances of the incident, while strong reactions persist regarding the continued use of horses for tourist rides. Animal welfare activists staged a protest today outside the Old Fortress.
CHRISTINA GEREKOU