Central Corfu Municipality participates in Brindisi-Corfu Regatta events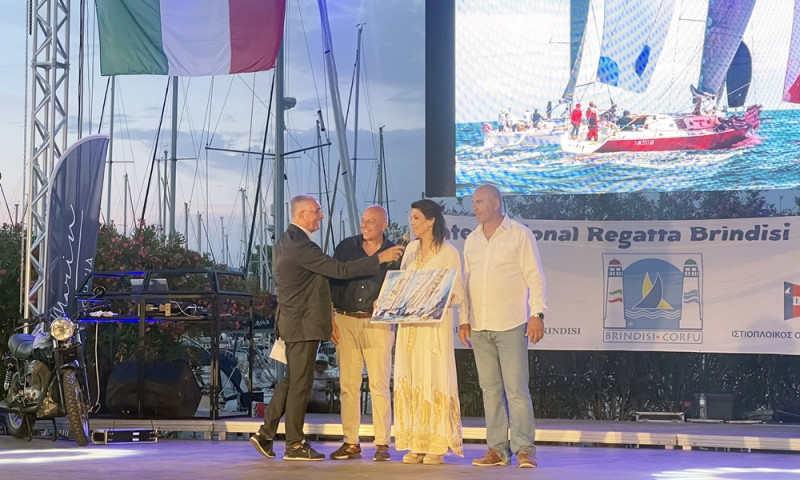 37th Brindisi-Corfu Regatta
CORFU. 83 boats from Greece, Italy, Yugoslavia and the UK participated in the Regatta that started from Brindisi and finished in Kassiopi.
The 37th Brindisi-Corfu Regatta was a great success and was completed with the awards ceremony at Gouvia Marina. It is one of the biggest sailing races of the South Adriatic, which attracts more and more athletes every year.
The Central Corfu Mayor Meropi Ydraiou attended the events and the beginning of the races in Brindisi, Italy.
The official presentation of the Regatta took place on Saturday 10 June with the parade of the Lyceum of Hellenic Women of Patras, in Virgil's Staircase, Brindisi. Present at the events was the Ambassador of Greece to Italy Eleni Sourani and the local authorities of the city.
83 boats from Greece, Italy, Yugoslavia and the UK participated in the Regatta that started from Brindisi and 48 of them completed the race successfully in Kassiopi.
The events in Brindisi - in addition to the regional media of Apulia - were also covered by the Regional channel Ionian TV.
The Mayor Meropi Ydraiou stated the following:
"Our Municipality is participating in the events for the 37th Brindisi-Corfu Regatta.
We are twinned with the city of Brindisi and such events are very important, not only because they strengthen the ties between the two peoples, which are strong anyway, but also because they give us the opportunity to upgrade our relations and launch other partnerships as well.
The Regatta is not only a sporting event, it is also a cultural and social event, which can bring many positive benefits to both cities.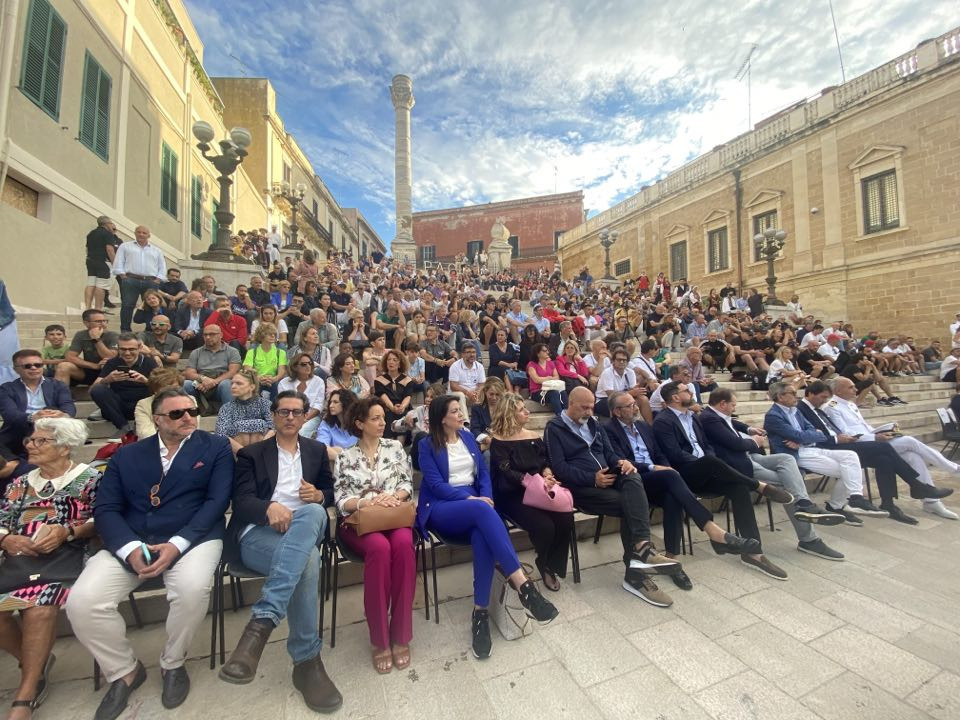 It is an institution that we need to modernise, we need to bring it up to date and develop more partnerships in tourism, trade, culture and exchange of ideas and technology. We also need to cooperate in European cross-border programmes, such as the Interreg Greece-Italy, as we have with other cities and municipalities in Italy."
On Monday 12 June, there were traditional dances by the Corfu Dance Group at the Marina Gouvia and a concert of the Corfu Philharmonic Society with the participation of the Corfu baritone Pantelis Kontos. The participating athletes had the opportunity to visit the Capodistrias Museum on Tuesday morning.