Christina Kapetaniou΄s exhibition "Humane" opened at Anemomylos on Saturday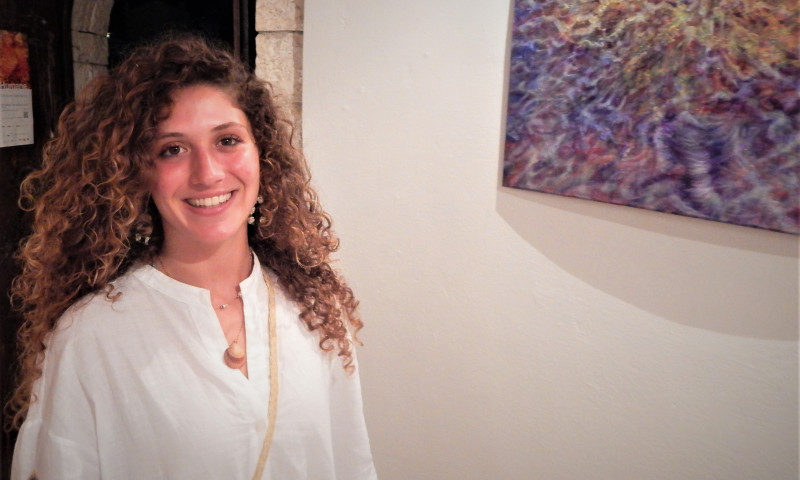 CORFU. An evening full of colour and music!
Thessaloniki artist Christina Kapetaniou's exhibition opened on Saturday 20 August.
Christina finished the School of Fine Arts and when she came to Corfu as a postgraduate student she immediately felt drawn to the island and its people. She is now teaching in Corfu.
She has held exhibitions in the past, including one in the USA. "The income from the sales at that exhibition gave me the opportunity to do a postgraduate degree at the Ionian University Department of Audio and Visual Arts," she said.
Christina says that the purpose is not to generate sales and an artist's success cannot be defined in market terms. Artistic creation and its exhibition to the public is chiefly a matter of communication and an attempt to instil in the public what is important for the artist.
Christos Kouris recited poetry at the opening and played guitar accompanied by a saxophone
Christina said that the works she created during the lockdown were influenced by the general climate at the time. As a result, there is great use of the colour red and a strong esoteric tendency.
Christos Kouris recited poetry at the opening and played guitar accompanied by a saxophone