"1821/2021 Contemporary Greek Art" exhibition at Latin Chapel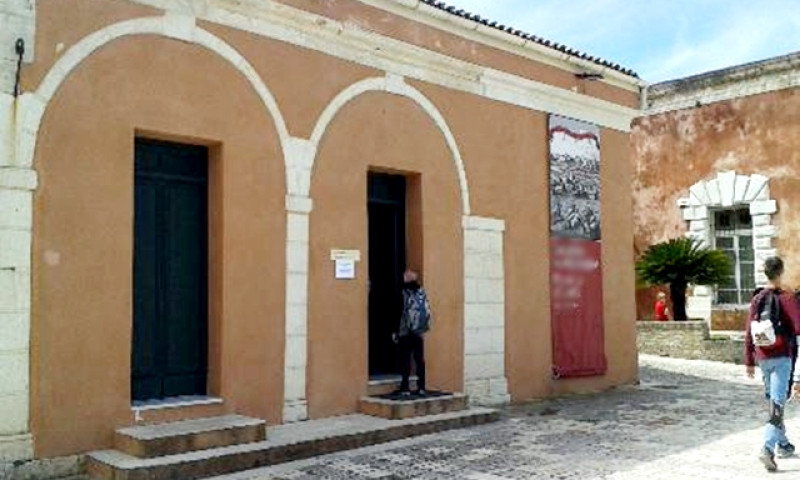 CORFU. Opening on Tuesday, 3 August at 20:00, at the Latin Chapel in the Old Fortress.
On Tuesday, August 3 at 20:00, the group art exhibition "1821/2021 Contemporary Greek Art" opens at the Latin Chapel in the Old Fortress, as part of the celebrations for the 200th anniversary of the Greek Revolution.
Nine artists describe and interpret the meaning of the Greek Revolution, its fight with time as a constant generation of ideas and emotions, as a recognition and source of inspiration of the Greek identity, by presenting their different aesthetic choices, the variety of means and ways, their specific characteristics and skills through art.
Portraits of protagonists of the Revolution and the first period of the new Greek State; scenes of historical events; renderings of symbols and traditions; they all meet and converse, on the occasion of the Anniversary, inspired by and taking the wide field of "homeland" as a reference.
Stathis Vatanidis, Spiros Kolyvas, Dimitris Kretsis, Aleka Lampiri, Kostas Minas, Miltos Pantelias, Kostis Papavlasopoulos, Marina Stellatou, Kostas Tombros.
Duration: 3-30 August 2021.
Opening hours: 8:00-20:00 (daily).
Safety measures (number of visitors within enclosed areas, masks, distances etc.) will be strictly adhered to in order to prevent the spread of Covid-19.