Exhibition: Colour in the water IV - The rudderless ship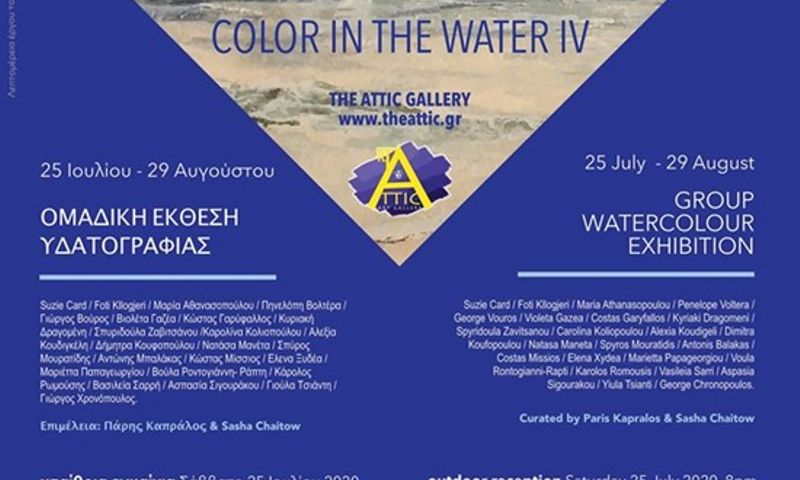 CORFU. Dr Sasha Chaitow and Art Curator Paris Kapralos present the 4th event in the exhibition series 'Colour in the Water΄.
The exhibition reception will be held on Saturday, 25th July at 8pm at the Attic Gallery (1, Rizospaston Voulefton St. – former French Institute building).

Both on the opening night and for the duration of the exhibition, the State public health guidelines for the limitation of COVID-19 will be strictly enforced.

24 artists from Corfu and the whole of Greece are taking part in the exhibition, inspired by the "rudderless ship" - the iconic symbol of Corfu - as it appears in Homer's Odyssey and the seamanship of the Phaecians

The exhibition will run through Saturday 29th August, and is open to visitors Monday-Saturday, 18:30 – 21:30 (except for major holidays).